10 Best Entry-Level Mountain Summit Climbs ⛰️
When Mountain Climbing Gets Tough, These 10 Mountain Summits Let You Start Somewhere.
---
INTRODUCTION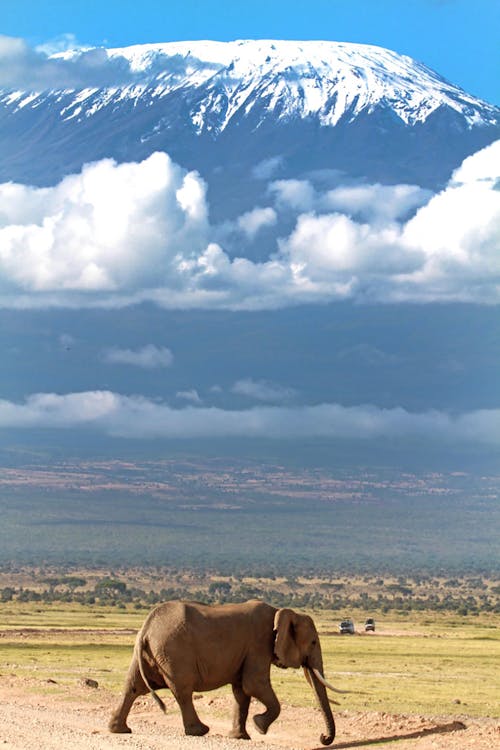 Let's be real: mountain climbing is not the easiest activity in the world. In fact, it's far from it; it is a constant grind up to the top, where stopping might only make things harder. This is especially true for the highest mountains in the world, however today we are not interested in those monsters that tower above all else, or the lethal ones like Annapurna; we have to learn to walk before we can run, and likewise we have to have mastered the basics before we tackle the extremes like Mount Everest.
These mountains I have selected will thus not require you to be a professional mountaineer, hiker or climber. The only prerequisites will be a decent level of fitness and a good dose of passion. There are of course literally millions of mountains in the world, but these ten are from diverse locations and are notable for being popular ascents already. (You'll definitely have heard of at least two of them.) With that said, let's start.
---
EUROPE
1 – MT. TRIGLAV, SLOVENIA

🇸🇮
Ascent: 2,863 metres
Local Slovenian tradition states that those who summit the mountain wipe their behinds with ceremonial birch branches… Admittedly, that is a weird way to start off this list, but it's of course not a necessity, so I'll move on.
Triglav stands as the highest Julian-Alpine mountain. That is, it is the highest mountain in the Alps from north-eastern Italy to Slovenia. Nestled comfortably within Slovenia's one and only National Park of the same name, the area is somewhat rocky and barren, and abundantly beautiful. To reach the base camp, the route will take roughly six hours of trekking through the woods, much of which is aided by the via ferrata, iron steps and cables attached onto the side of Triglav itself, and the whole trip to the top itself will take around two days.
2 – MT. MUSALA, BULGARIA

🇧🇬
Ascent: 2,925 metres
Mount Musala is the highest mountain in the Balkans, easily accessible from the Bulgarian capital city of Sofia. Located within the biodiverse-rich Rica National Park, Musala can be summited in a single day – that is, if you take a 10 kilometre journey by cable cars provided – otherwise the route should take a standard couple of days. A gentle climb to start with, the route gradually becomes steeper as it goes, passing by forests, lakes, rocky peaks and meadows, all providing excellent panoramic views ideal for a good series of photos. Up at the peak, it's not uncommon to find snow, even in the summertime, so watch out for that.
---
ASIA
3 – MT. DAMAVAND, IRAN

🇮🇷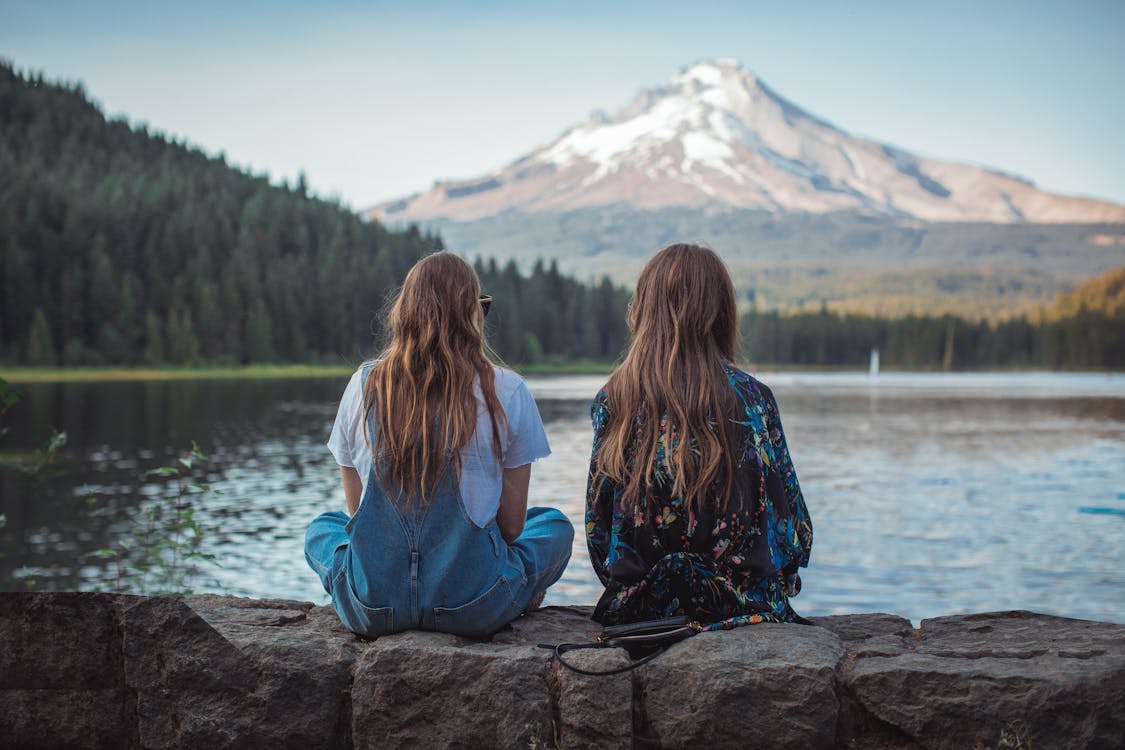 Ascent: 5,610 metres
Mount Damavand is a dormant (but potentially active) volcano, and the highest one in all of Asia, standing at three and a half miles tall. Found within Iran's Alborz Range, the volcano's base is dotted with warm springs of mineral water, and a popular climb for Iranian locals. Its actual climb from base camp to the very summit will take only a day – that is, seven hours up and five hours back down – and does involve a number of more technical climbing sections. Given that, and this mountain's size overall, it may be worth having a little experience under your belt first before attempting this mountain.
The last push towards the summit is covered in snow, perhaps an odd site in the otherwise-hot Iran, and because of these altitudes, trips to climb up Damavand should take into consideration a few days of acclimatisation first, in which you can explore such beauty spots like the frozen waterfall of Abshar Yakhi, which is a mere six-hour trip from the Bargah Savoy stone refuge.
4 – YALA PEAK, NEPAL

🇳🇵
Ascent: 5,500 metres
Nepal is perhaps best known for its terrifyingly high mountains, among which is none other than the king of mountains itself: Everest. However, for every impossibly high mountain Nepal has, there are other smaller ones surrounding them which make for ideal beginner's treks; Yala Peak is classed as a "trekking peak", meaning that unlike Everest, you will not need an expedition permit to go up.
Because it's among Nepal's easiest to ascend mountains, it stands as a great introduction to Nepalese/Himalayan mountaineering. If not a difficult or technical one, it is still, however, a long trek, and will take you anywhere between six to eight days, passing through Langtang Valley, close to the border of Tibet, passing yaks before sleeping in teahouses dotted along the way.
5 – MT. KINABALU, MALAYSIA

🇲🇾
Ascent: 4,095 metres
Kinabalu Park and its similarly named mountain are together classed as a UNESCO World Heritage Site, and a highly protected area. Mount Kinabalu stands as Borneo's tallest peak, but is even more important for its great biodiversity. In fact, in Kinabalu alone, there are more species of plants than Europe and North America. Combined. The ascent itself is a fairly easy two-day trek, passing through steamy jungles and cold rocky summits, requiring little else than a decent level of fitness. 
6 – MT. RINJANI, INDONESIA

🇮🇩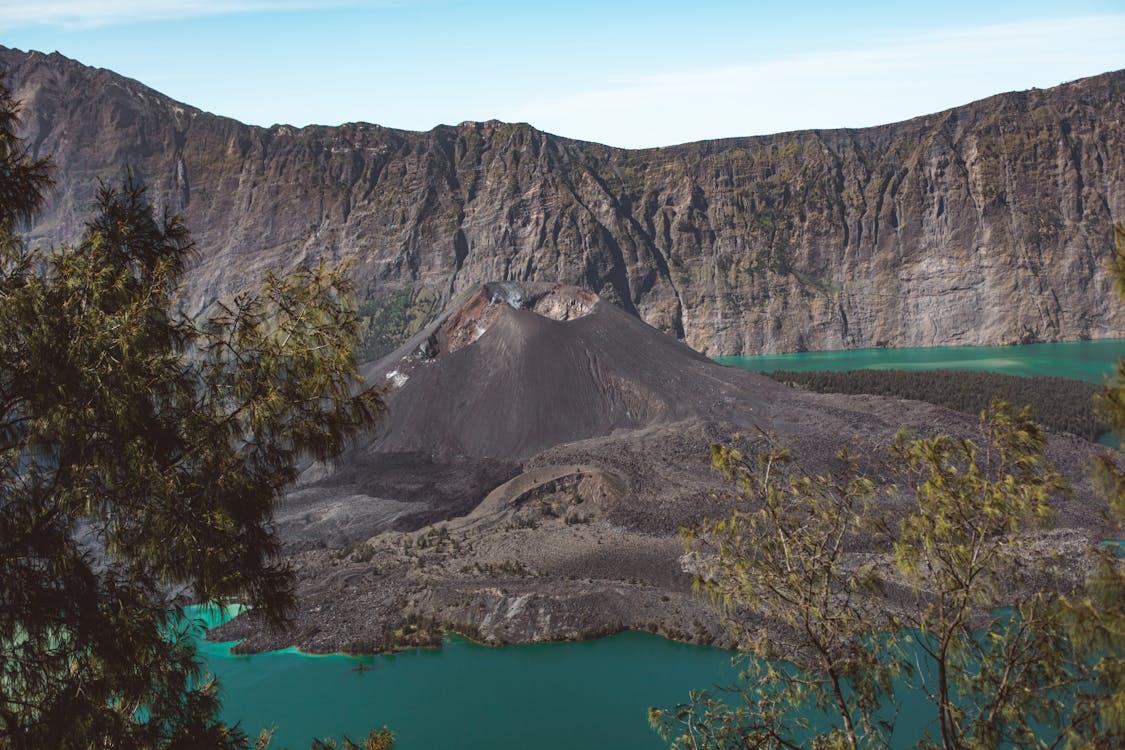 Ascent: 3,726 metres
On the island of Lombok stands the volcano known as Mount Rinjani, Indonesia's second tallest volcano. While frequently advertised as a trek, it should be known that Lombok is indeed largely a climb, only attempted by those fit and experienced enough, usually over a period of two days. Its ascent is a quick one, crossing over steep, slippy trails. The hike towards the volcano's crater's rim is tough, but well worth it; the views of turquoise lakes like Segara Anak below you are stunning, alongside the area's luscious green valleys, and the active volcano of Mount Barujari itself on the lake's edge.
7 – MT. FUJI, JAPAN

🇯🇵
Ascent: 3,776 metres
Who hasn't heard of Mount Fuji? It's been a popular pilgrimage site for century after century. The snow-topped, near-symmetrical mountain is iconically recognisable worldwide, and its popularity means you certainly won't be alone on our trek up to the top. In fact, it's so popular a trek that there are even vending machines up at the top, ideal for when you inevitably need to quench your hunger after ascending over two miles up.
The route to the top is met with slippery scree, especially difficult to navigate over on the way back down, while at the top, the views on a clear enough day go as far as Tokyo itself. Fuji's July to September climbing season is a relatively short window, however it is still entirely possible to ascend Fuji as late as October. Most climbers take a single day to reach the top, starting early in the morning, but the longer route through the mountain base's thick woods can take longer, and will put you in less contact with other hikers.
---
AFRICA
8 – MT. TOUBKAL, MOROCCO

🇲🇦
Ascent: 4,167 metres
North Africa isn't perhaps best known for its high mountain peaks, however the tallest of the lot is by far Toubkal, located in south-western Morocco. What makes this mountain stand out the most, however, is its climbing season: it is all year round, however ice axes and crampons will be needed to reach the very top between the November to May window. Throughout the rest of the year, however, you'll only need the hiking basics.
The ascent can be done as quickly as two days, and like how Mount Musala is easily accessible from the Bulgarian capital city of Sofia, Mount Toubkal is easily accessible from Morocco's capital at Marrakesh. A couple of days acclimatising to the altitude are definitely recommended before going up, though. Potential altitude sickness aside, this climb is a beautiful one, dotted with local Berber communities, and when the sky is clear enough, the vast, empty Sahara Desert itself can be seen.
9 – MT. KENYA, KENYA

🇰🇪
Ascent: 5,199 metres
Yes, a very inventive name for a mountain in Kenya.
Mount Kenya is the second highest mountain in Africa. It also has three very distinct peaks to reach: Batian, Lenana and Nelion. All three can be reached, but Point Lenana is by far the most easily accessible, and will require no technical climbing or unique equipment, only a decent fitness level. The Sirmion route is the gentlest but the longest route to take, and will take you roughly three to four days to reach the summit, but this will give you plenty of time to acclimatise to the altitude. On the way, wildlife ranging from elephants zebras and buffalos can easily be seen.
10 – MT. KILIMANJARO, TANZANIA 🇹🇿

Ascent: 5,895 metres
Kilimanjaro is the highest mountain in all of Africa, and easily the most famous. It also happens to be the tallest on this list, by around three-hundred metres. What makes it more unique is that it is not a part of any mountain range, but rather stands alone at the border of Kenya. The mountain itself is actually a volcano, comprising of three volcanic cones. While a popular climb, Kilimanjaro is also a trickier-than-normal one, with only around 75 percent of its climbers ever reaching the top…
The others tend to turn around; they don't die, don't worry. The trip overall is an estimated five day trek, and has to be done with a guide who will take you up one of its several routes. Given its location, many visitors combine a climb up Kilimanjaro with a safari sight-seeing session, as the wildlife here is abundant, iconic and beautiful. Kilimanjaro is definitely a universal bucket-list item.
---
Visit the Echio website and our Adventure Guide Magazine