14 Best Rivers to Kayak and Canoe in the U.K. 🛶
A Quick Guide to the Best Locations to go Canoeing and Kayaking in the U.K.
---
INTRODUCTION
Once you've picked up an acquired taste for kayaking and/or canoeing, you will naturally begin to ask: where is the best place to actually go kayaking or canoeing? This question is also quite a large one, especially for here; England, Wales, Scotland and Ireland are all full of fun-to-traverse bodies of water, which is what makes kayaking here so special an activity.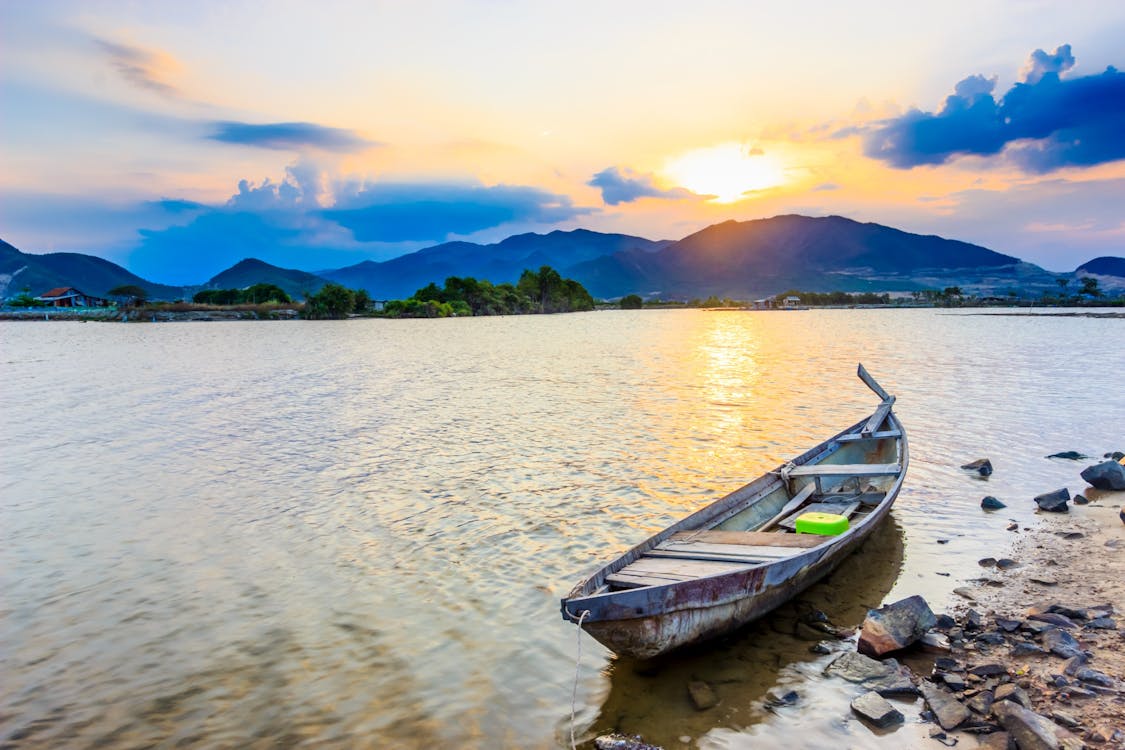 Here, there's no shortage of options for any level of paddler – newbie or grizzled veteran – which is only fair given the regular rain that we get over here. You could even say that on occasion in the past, it would have been safer to visit the local shops in a canoe than by foot.
Aside from our waters, the U.K. also has plenty of gorgeous forests and countryside landscapes: England's rolling hills, Wales and Scotland's high mountains, Ireland's rugged coastlines… there's no shortage of great scenery and inland waters.
So, with that said, here's a quick introduction to knowing some of the best choices of rivers to go kayaking on in the U.K., on top of some general knowledge of the sport in general to help you.
---
KAYAKING VS CANOEING – WHAT'S THE DIFFERENCE?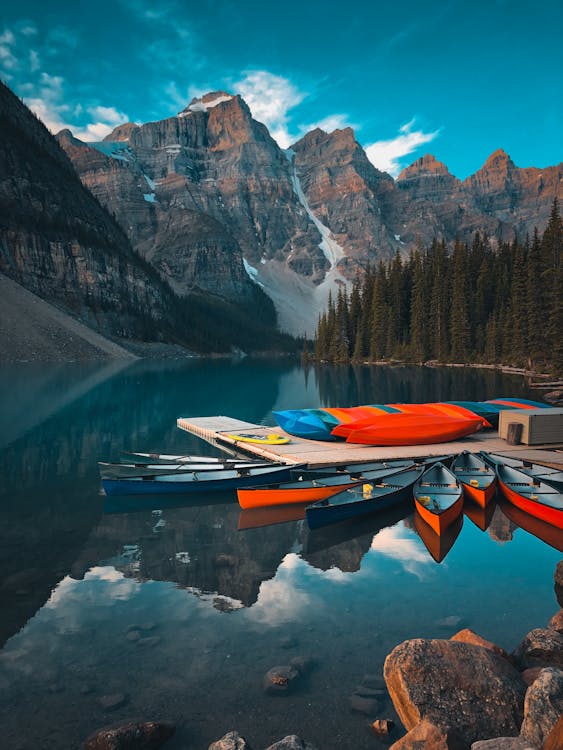 Whichever you go for, in their own ways, canoes and kayaks are good, fun ways to traverse rivers, but there are major differences between the two; Canoes are open-decked, have higher sides, and require you to kneel (or sit in an elevated one) when rowing with a single-blade paddle.
Kayaks have closed decks and only one entry point to get into. You sit on your backside with your legs stretched out forward onto a pair of foot rests inside, paddling with a longer double-sided paddle.
Canoes can typically take two or three people, and kayaks are generally for one person, although tandem kayaks – capable of taking two people – do exist, ideal for adventurous family holidays. Sit-on-top kayaks too are an option, and are very easy to get in and out of compared to their regular counterpart, however they offer less protection from the elements around you.
Canoes have more space for storage, which can be found by your feet or underneath your chairs. Kayaks, however, often have tightly sealed storage hatches at one end. With inflatable kayaks, these hatches are usually open-top.
Click HERE to read more about choosing between kayaks and canoes.
---
CANOE AND KAYAK U.K. LICENSES
SCOTLAND + NORTHERN IRELAND – In Scotland, the 2003 Land Reform Act, also responsible for the "Right to Roam" and wild camping accesses, covers Scotland's waters;
"…everyone has statutory access rights to most of Scotland's outdoors, if these rights are exercised responsibly, with respoect for people's privacy, safety and livelihoods, and for Scotland's environment."
Thanks to the Scottish Canoe Association, this includes waterways, meaning you will pretty much be free to paddle wherever you please throughout Scotland.
The Paddler's Access Code has to be followed. At its core, it is centred around caring for people and the environment, as well as taking responsibility for your own actions. You are required to license in order to dock your kayak/canoe in various places, which also applies to using Scottish canal locks.
Like Scotland, no license is required in order to paddle on waterways throughout Northern Ireland, according to The Canoe Association of Northern Ireland.
ENGLAND + WALES – The simplest way to pass any issues concerning paddling licenses in both England and Wales is by joining the British Canoe Union (BCU) or Canoe Wales (CW). This will give you an automatic license for several English and Welsh rivers. The BCU say on their own website:
"… an individual Membership of British Canoeing includes a licence to paddle over 4,500km of river navigations and canals."
Joining either the BCU and/or the CW will cost you £45, compared to purchasing an individual license for specific waterways which costs £35. This will also give you access to things like competitions, coaching qualifications and insurance. Some rivers in England and Wales are not covered in the BCU or CW licenses.
---
THE BEST RIVERS TO KAYAK/CANOE: Scotland 🏴󠁧󠁢󠁳󠁣󠁴󠁿
RIVER TAY – Tay is the single longest river in all of Scotland. It can either be canoed in sections or, should you have the extra time on your hands, in its entirety. The river flows from Ben Lui's slopes across the country east to Loch Tay, where the river proper starts, running further east to Dundee before joining the sea via the Firth of Tay. Aberfeldy is a popular site for kayaking and isn't too far from Loch Tay. It's also ideal if you wish to see some wild beavers.
There are also options more suited for beginners around here too, as well as rapids. Scotland's own slalom course, from Strathtay to Grandtully, is also found in the Tay, offering Grade 3 rapids to the more experienced kayakers. Dewar's Aberfeldy Distillery is a great way of finishing the day on the waters.
RIVER SPEY – Spey runs east of Elgin and up to the Cairngorms. Speyside is known for its good whiskey distilleries as well, with the region making more whiskey than any other, home to big hitters such as Glen Lives, Balvenie and Glenfiddish. Meanwhile, the river itself is known to be home to much salmon and other fish, ideal for fishing.
Spey isn't really too much of a technical river, however there are plenty of grade 2 rapids to choose from, and water levels remain reliable through much of the year. The most commonly chosen start point is Newtonmore, and plenty of information about the route on Canoe Scotland's website is readily available.
The river itself is very pretty, accommodating Scotland's typical and equally beautiful view of the highlands, to be expected when running through the Cairngorms.
CALEDONIAN CANAL – If the name didn't give it away already then no, this isn't a river. However, it does provide access to the Great Glen Canoe Trail, another beautiful trip to take. On this roughly 100 kilometre paddle, you will travel from Fort William in the west, east towards Inverness, which will have you traversing the well known Loch Ness and Loch Lochy as you go. Both lochs are well known to be great places to go for a paddle.
RIVER FINDHORN – A white water river, the River Findhorn is located to Scotland's north-east, flowing in the Moray firth. A popular location, it brings paddlers from right across the nation, as its rapids range from Grades 2 all the way to 5, making the river ideal for all experience levels. Going past the point in the river known as Randolph's Leap, there's more great opportunities for kayaking.
---
THE BEST RIVERS TO KAYAK/CANOE: Ireland 🇮🇪
RIVER BLACKWATER – This river flows 20 kilometres straight through Northern Ireland's countrysides of Armagh and Tyrone, before reaching Lough Neagh. The river is also abundant in nice stop-off's to grab a warm drink along the way, such as The Argory, Bond's Bridge and Blackwatertown.
Where the 20 kilometre of river ends, Lough Neagh, also is an end of Lower Bann, another canoeing trail 58 kilometres in total. So you could theoretically combine these two rivers – the other of which reaches the Atlantic Ocean – which would take a mere few days to travel across.
RIVER FOYLE – This river flows both in Northern Ireland and the Republic of Ireland, running from Lifford a total of 53 kilometres through countryside to the Atlantic Ocean. Canoe Northern Ireland state,
"since the trail is tidal – the river section can even be paddled upstream!"
COASTLINE CANOE TRAILS – While sea kayaking is a completely different venue of kayaking from river kayaking, but Northern Ireland's coastline is far too pretty to ignore. There are canoe trails in the north, east and south-east, all of which are documented well on the Canoe Northern Ireland website, and what the trails include: rugged cliff sides, the Giant's Causeway and the beautiful waves of the ocean.
Then at Portstewart, a nice cold Guinness and some Tattoo crisps will end the day on an even more pleasant note.
---
THE BEST RIVERS TO KAYAK/CANOE: Wales 🏴󠁧󠁢󠁷󠁬󠁳󠁿
RIVER USK – Otherwise called the Beacons Water Trail, this is a well established canoe trail, using the River Usk and the Monmouthshire and Brecon Canal. This trail was opened in 2011 by the Brecon Beacons National Park and Brecon Canoe Club in order to push for more canoe touring on the Usk and its canal.
What stands out about this tour is the fact that visitors may travel down to Brynich Aqueduct, before changing from the river and over to the canal, and paddle back on a completely different body of water. Brecon Promenade is the River Usk's most well known access point.
RIVER WYE – River Wye goes from Plnlimon in the middle of Wales all the way to the Severn Estuary. It mostly forms the English-Welsh border, and is known officially as an Area of Outstanding Natural Beauty. The 100 mile-long section of the Wye, from the Bristol Channel to the Hay-on-Wye, is known far and wide for its paddle tours.
Everywhere else on the Wye, access to the river is set by the Wye and Usk Foundation, so it's important that you check before you find out that you're actually trespassing.
RIVER MAWDDACH – Mawddach Estuary is where the river of the same name meets with the sea. It also happens to be a great trip through Snowdonia. There are no rapids here, however because of the fact that the river is close to the sea, waves are likely, and it's easy to get a quick paddle in the ocean from there too.
---
THE BEST RIVERS TO KAYAK/CANOE: England 🏴󠁧󠁢󠁥󠁮󠁧󠁿
RIVER STOUR – Stour runs through Kent, flowing at Pegwell Bay into the North Sea. It's a good scenic river for those just getting to grips with paddle sports, especially as the Stour is very easily accessible. You can easily paddle through a one-off wetland area between Grove Ferry and Westbere through Stodmarsh Nature Reserve, full with marsh lands, reedbeds, woodlands and plenty of lakes.
RIVER ALLEN – Located in Northumberland, the River Allen is among the best of England's white water rivers. This does, of course, mean that it's not the ideal river for beginners, with Grades 3 and 4 being commonplace. There's not much flat water, and a garden of boulders early on in the rivers course will test how up you are for this river.
RIVER THAMES – Since London lies on it, the Thames is almost certainly the U.K.'s most well known river. Because this river is essentially "that river where London is", not many give thought to where the Thames goes before and after the city.
However, originating in the Cotswolds and leaving into the ocean, running 184 miles in total, the Thames travels right through England's beautiful countryside. Its most scenic part is probably from Oxford over to Windsor, totalling around 65 miles in length, with various camping opportunities throughout.
EAST LYN – High in Exmoor, Somerset, East Lyn is a river that flows through the valley of the same name. Kayaking-wise, it's no easy paddle, and it's preferably a river for the more experienced kayakers. Plenty of Grade 3's dot this river, making it an ideal challenge throughout as you travel from river source to the sea itself.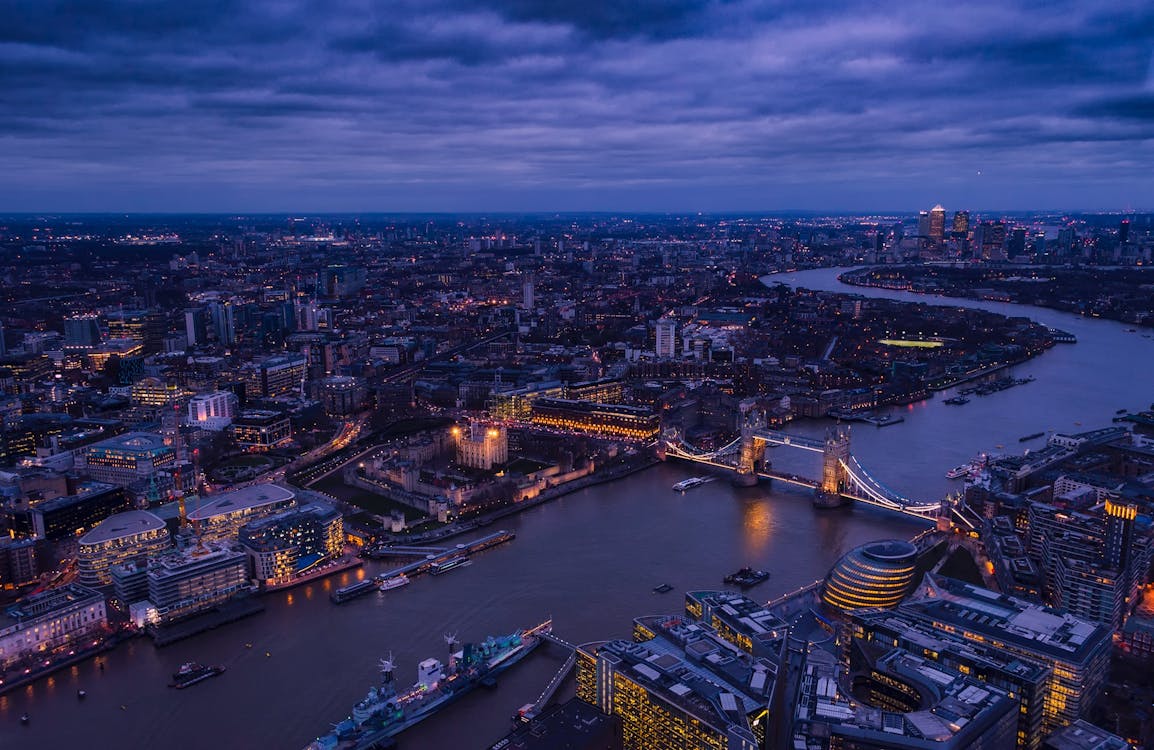 ---
Visit the Echio website and our Adventure Guide Magazine