Netflix Review: "14 Peaks: Nothing is Impossible"⛰️
Created by Harvey Peirson
---
What's it All About?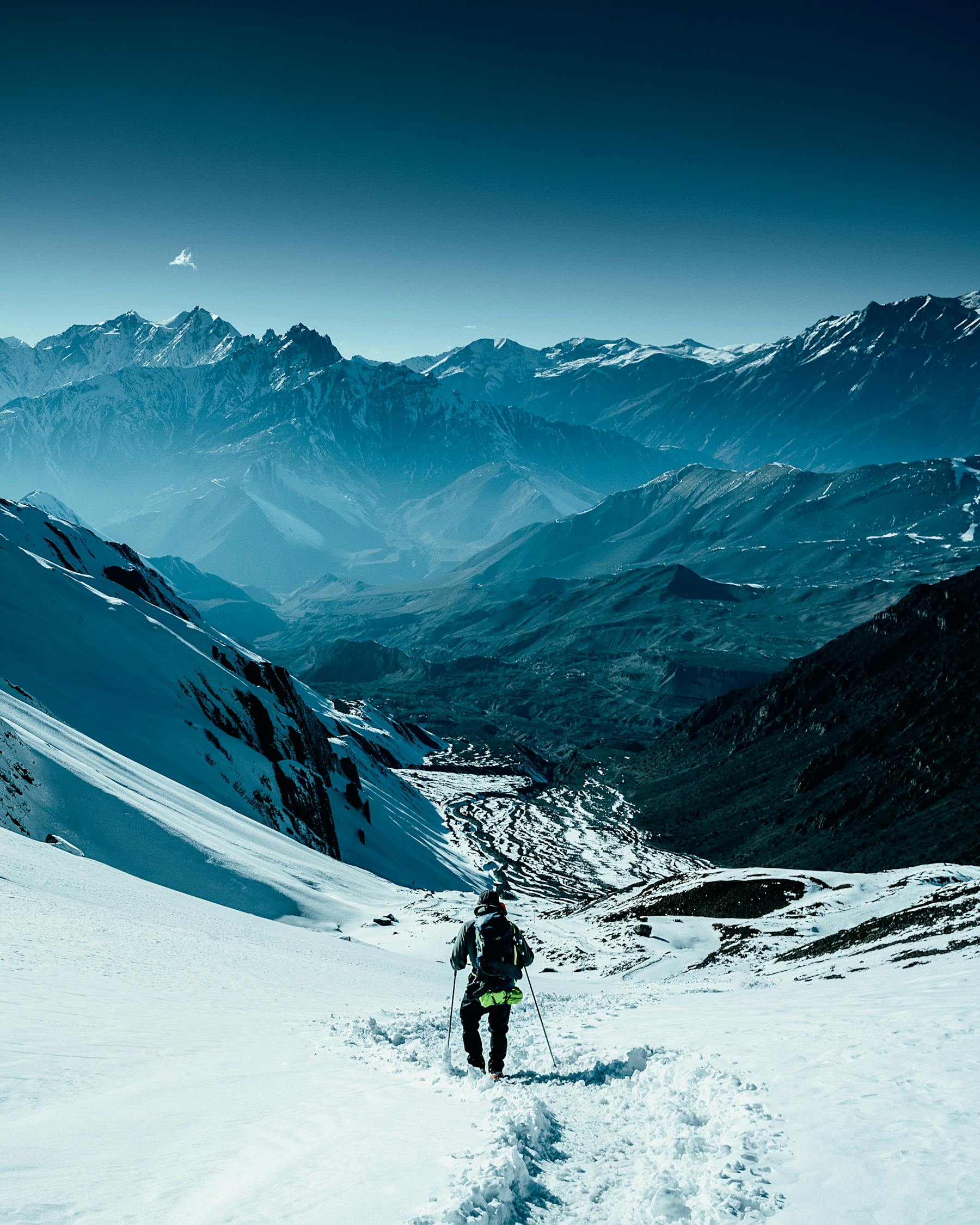 "14 Peaks: Nothing is Impossible" reflects the age-old want to reach as high into the clouds as possible. Over millennia, history has recorded the attempts to achieve this with the construction of our tallest structures and our highest altitude vehicles. Our ascent up Earth's tallest peaks, perhaps the most exposing and thus dangerous method, is also recorded.
Mountaineering is just that: a sport, perhaps involving less rules than others, simply involving people going up mountains. Either mountaineers walk or climb up, and hopefully coming back down perhaps by skiing or snowboarding. Up there, your trust lies solely in equipment you take, people you lead or follow, and your own abilities, as the full might of some of the deadliest parts of Earth come at you altogether. Intense blizzards, blistering colds, vast avalanches and sheer drops face you while you scramble to reach the very top of the world.
---
The 14 Peaks
None have proven quite so challenging as the 14 Peaks. That is, all 14 peaks recognised by the International Mountaineering and Climbing Federation that reach over 8,000 metres (26,247 feet) high. This altitude is known as the "Death Zone," where oxygen pressure isn't sufficient to support human life, requiring reliance on extra oxygen tanks.
Known attempts to climb the 14 Peaks stretch back to 1895, with the first successful attempt made in 1950, and the first successful attempt up Everest being famously made by Sir Edmund Hillary in 1953. The costs, planning and risks of ascending the 14 Peaks makes doing so perhaps the most extreme sport ever.
---
Past Attempts
So, is it all worth it? To ascend the 14 Peaks all for the views and the recognition of having done so? A handful have answered: Yes. Only 44 people have reached the summit of all 14 of the world's 8,000-meter peaks. The first person to climb all 14 eight-thousanders was Italian Reinhold Messner, on 16 October 1986. taking over seven years. Among these ascents was Everest, which he completed on his own – another world first. Other notable climbers of the 14 Peaks include the first women to ascend them with and without oxygen: Edurne Pasaban in 2010 and Gerlinde Kaltenbrunner the following year.
Reinhold is widely considered the greatest climber of all time. Whilst Nims was the only member of Project Possible to summit each of the 14 peaks in 2019, he wasn't the only one to break a record. Mingma Gyabu "David" Sherpa became the youngest person to climb all 8,000 m mountains, aged 30 years 166 days.
---
Nims Purja
This is where Nirmal "Nims" Purja comes in. Born a native of Nepal in 1983, Nims grew up living among the Himalayas, location of nine of the 14 Peaks. Growing up with 3 older brothers, Nims describes his younger self as trouble-making. Four years prior to his 14 Peaks project, Nims' father suffered a fatal heart attack, leaving his already ill mother alone.
Military Career
In 2003, few other good paying job opportunities made Nims join the British Army as a Royal Gurkha Rifleman, serving for six years before joining the Special Boat Service in the Royal Navy, the first Gurkha to do so. An intense rooftop firefight in 2011 saw Nims targeted by a hidden sniper, who – aiming for his neck – hit his gun's rear, violently knocking Nims off the roof onto the hard ground below.
Nims survived, continuing his military career. As a testament to the toughness of the elite Gurkha's, Former Indian Army Chief of Staff Field Marshal Sam Manekshaw is quoted as saying,
"If a man says he is not afraid of dying, he is either lying or he is a Gurkha."
A Love for Mountaineering
Nims' love for mountaineering however first began on his first official climb in 2012, which he completed without prior mountaineering experience. In 2016 and 2017 he summited Everest, and couple of years later would see Nims awarded an MBE by the Queen. All this mountaineering success no doubt heightened his passion for mountaineering, so in 2018, as a Lance Corporal, he quit the military, six years before he was due his pension.
With a mother in ever-worsening health, an intense rift split his family, as less money was coming in to look after her. Nims knew, however, that his heart lay in the mountains. Low on funds, he reached out to his online followers and would even remortgage his own home again to get the funds to climb the 14 peaks that he needed.
---
"Project: Possible"
Nims' goal? Well, if Messner could summit all 14 Peaks in seven years, Nims would summit all 14 Peaks in seven months – perhaps the toughest feat undertaken in mountaineering history. This seemingly impossible task would birth the name of Nims' project: "Project Possible." Split into three phases to cover the vast geographical range, Nims's project would stretch far, from Nepal, Pakistan, India and China.
Of course, he wouldn't summit all 14 Peaks alone; Nims' team consisted of friends and experienced mountaineers alike. Among them were Lakpa Dendi, Geljen, Tensi Kadang, and Mingma Gyabu "David", a close friend and experienced mountaineer and rescuer who would accompany Nims in nine of his fourteen ascents.
Mountain 1: Annapurna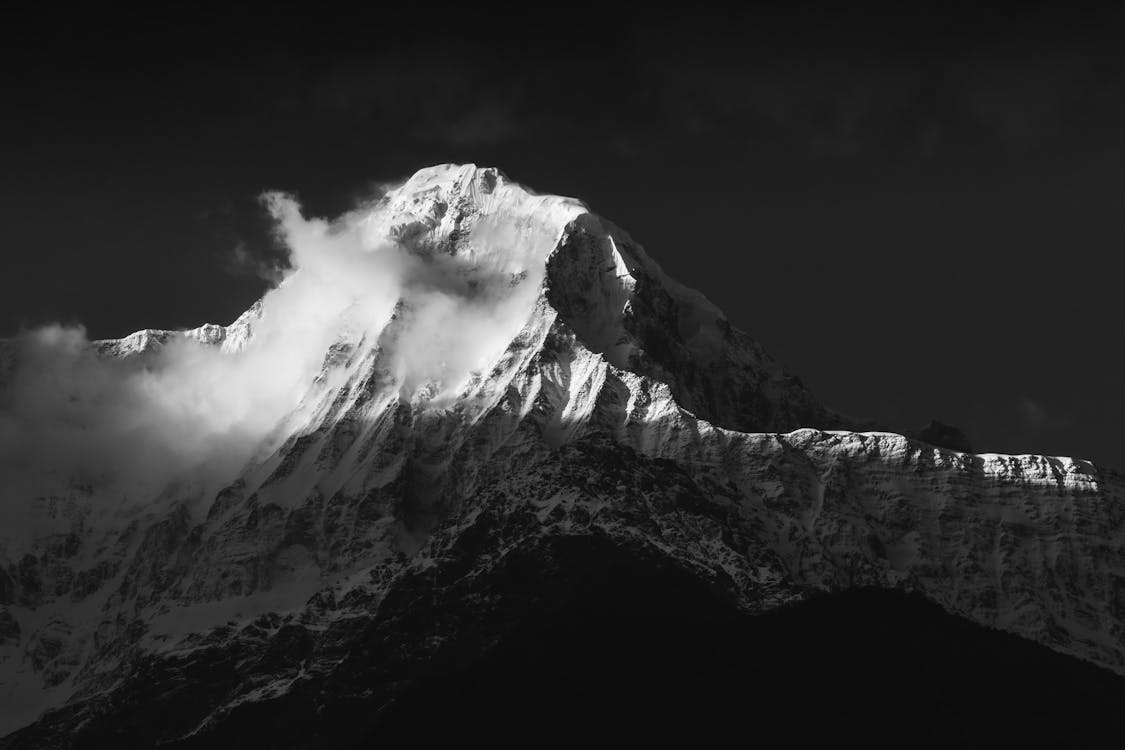 Starting in Nepal, Nims first scaled Annapurna. While only the tenth tallest of the 14 Peaks, Annapurna happens to have the highest climber mortality rate out of all 14 Peaks: 31.9%. Nevertheless, on the 7th April 2019, Project Possible began as Nims and his team began climbing. Expectedly, it was a tough climb; fresh snow made the ascent far more gruelling. Still, the team made it to the top, enjoying the stunning view that greeted them, the first of many to come.
The Descent
Their descent, however, was met with an unexpected delay. Word reached the team that another team's climber, lost on his descent, became stuck atop this deadly mountain. With the clock ticking but trained never to leave a man behind, Nims turned round with three other team members to rescue the trapped climber, having to slap themselves to stay awake in the night. The team eventually found him, injured and near death, carefully bringing him down the mountain to camp, where he was sent to a Kathmandu hospital.
Mountains 2 and 3: Dhaulagiri and Kanchenjunga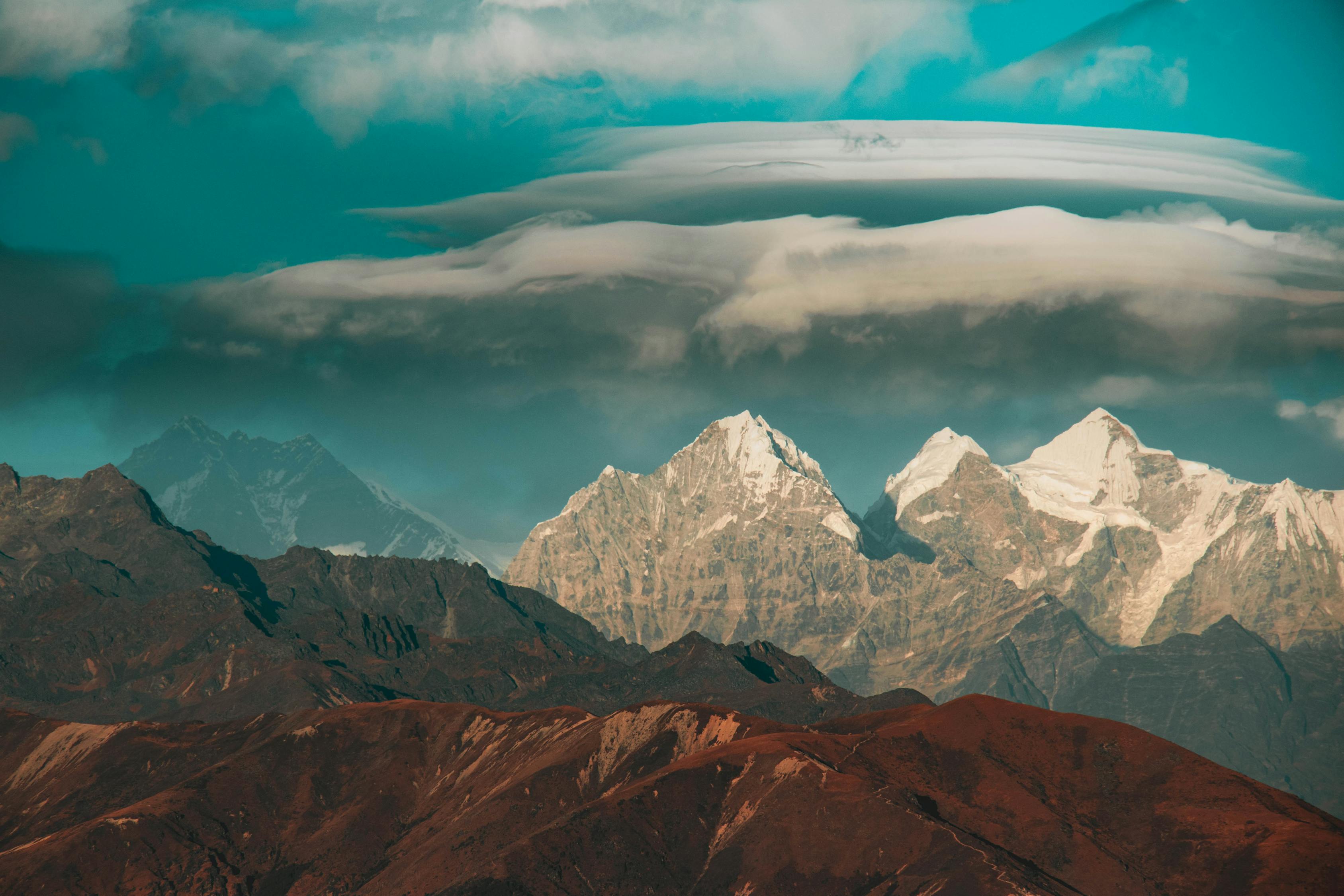 Mid-May saw Nims's team complete the second mountain, Dhaulagiri, after particularly stormy weather slowed them down. Only taking three days, the team, very much ahead of schedule, took up some late-night partying. What seemed a good idea at the time left the team tired and hungover when it came to climb their next mountain, Kanchenjunga.
Worse still, recent harsh weather meant the window to climb what would otherwise be a four day climb would have to take a single day. Not dissuade, Nims intended to ascend Kanchenjunga in that day – the 15th of May – and that's exactly what he and his team did.
A Lost Climber
On the way down, however, still in the Death Zone, the team encountered a lost climber without oxygen supplies in a seriously critical condition. Given the circumstance, Nims again decided to put himself after the needy, giving the man his oxygen supply and contacting the camps below. Nims' team, less burdened, would descend the mountain quicker, leaving Nims and the man slightly behind. Despite Nims' best efforts, the man would eventually die in his arms.
HACE
Nims, now having been off oxygen supplies for eleven hours, had to leave him, as he began to develop High Altitude Cerebral Edema (HACE), causing him to lose much bodily control and hallucinate; According to him, Nims witnessed an approaching yeti in the dead of night call out to him, revealing it too was helplessly lost. Upon Nims's hallucination ending, another lost climber, who also developed HACE, approached him, appeared in a worse condition than Nims. Nevertheless, both men eventually helped each other down the mountain to safety.
Mountains 4, 5 and 6: Everest: Lhotse and Makalu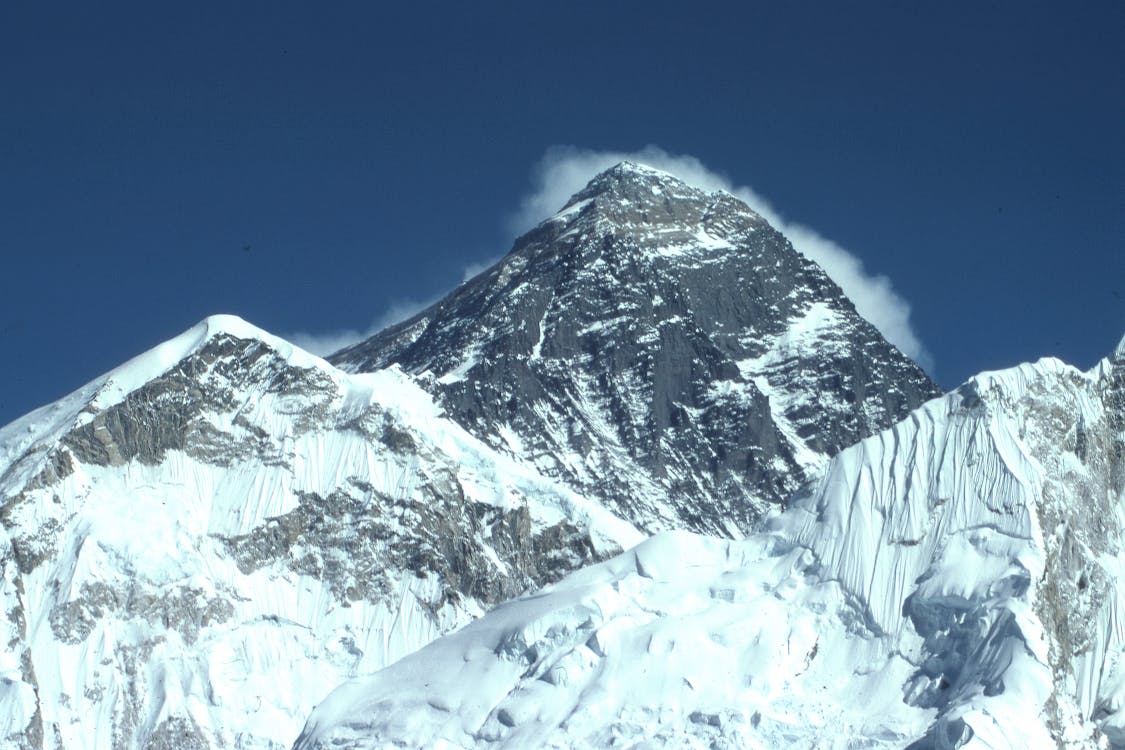 This gruelling descent didn't put Nims off of his next challenge, the tallest and most famous peak on Earth: Everest. In spite of its notoriously sheer height, Everest is regarded as one of the least deadly mountains of the 14 Peaks; given its fame, several thousands have ascended to the top of the world, so routes to the peak are well known and practiced.
To add to the challenge, however, Nims wished to climb up Mounts Lhotse and Makalu – the 4th and 5th highest peaks in the world – within the same 48 hours as Everest, since the three are direct neighbours. Aside from 300 man-long queues up Everest slowing their progress, the 3 peaks were successfully ascended, completing Phase 1 of the 14 Peaks.
Mountains 7, 8 and 9: Nanga Parbat, Gasherbrum 1 and Gasherbrum 2
Nims' ascent up Pakistan's first peak, Nanga Parbat, was a quick success. Descending, however, was less smooth; suddenly loosing control, Nims began to fall and slide around 100 metres towards the mountain's edge, only stopping himself by, luckily, finding his rope in time amidst the panic and the snow's blinding whiteness. Recovering control, Nims eventually made his way back down, before heading for the twin peaks of Gasherbrum 1 and 2, successfully scaling them.
Mountains 10 and 11: K2 and Broad Peak
Next though was K2, the second highest mountain. (K simply means "Karakoram", the mountain range all Phase 2 climbs lay, and 2 means the mountain is the second peak above 8,000 metres from the west in the region.) K2, however, has a notorious reputation as the deadliest of the five highest peaks; a near-perfect pyramid, over 1 in 4 people who attempt to scale K2 die, causing mountaineer George Bell to name it the "Savage Mountain that tries to kill you".
Even Reinhold Messner described it as "the Mountain of Mountains." 400 metres before the summit is its 60 degree glacial ice overhang, "the Bottleneck," successfully bypassed only once. Prior to 2021, no one had lived to scale the mountain in winter. K2's deadly reputation was thus well earned.
Boosted Morale
Naturally, terrified teams gathered at K2's feet. Morales were soon bolstered as Nims's team arrived, meeting the strangers and engaging in more drinks and partying the night before. It helped some, but not others, who still questioned if going up at all was a good idea. A motivational speech soon fixed that, and the teams eventually peaked K2. A quick ascent up neighbouring Eight-Thousander Broad Peak soon saw Phase 2 complete.
Phase 3's Hold-up's
Prior to Phase 3, issues arose; the Chinese government rejected climbing permits for Nims's final climb, Shishapangma. Due to a weather gap, China planned temporarily closing Cho Oyu, Nims' next ascent. Worse still, Nims's mother was brought into hospital following a near-fatal heart attack. Even with the clock ever ticking, Nims had to see his recovering mother. She told him she wanted nothing more than seeing him achieve what he set out for. Spirits lifted, Nims set out for the final three mountains.
Mountains 12, 13 and 14: Cho Oyu, Manaslu and Shishapangma
Nims's team quickly ascended Cho Oyu and Manaslu with no issues than usual. His last challenge, however, would come from China refusing entry to Shishapangma, Nims's final climb which hadn't been ascended in seven years. Time between Manaslu and Shishapangma would be spent travelling to-and-from meetings with high-end politicians, or rallying support from his loyal followers and fellow mountaineers keen on seeing him finish his journey.
With enough meetings and rallies, the support and funds online soon flooded in, catching the Chinese government's attention, until they soon allowed Nims one-off access to complete his goal. This was just the boost Nims needed to make one last push, and while particularly harsh weather would slow him down, on the 29th October, Nims summited Shishapangma.
---
A Mission Complete
Taking 6 months and 6 days, the 14 Peaks were a continuous grind to complete what everyone thought impossible. Not one part of it – before or during – would be considered easy by anyone, but against all odds, Nims silenced all who doubted him. Once down from Shishapangma, Nims was greeted with another helicopter, but with a special visitor aboard; ill or not, his mother wouldn't miss seeing her son cross the finish line. She would pass the following year.
---
Final Thoughts
What I thought could be a typical documentary on extreme sports soon turned into an epic journey unlike anything else. Great work and detail was given to Nims himself, making this documentary almost entirely from his own perspective, grounding you in the same waist-deep snow, slippery ice, stomach-churning heights and intense emotion that he and his team felt on every inch of their incredible journey up the 14 Peaks, a journey so well shot and presented that it scarcely looks real.No sufficient admiration can be given to Nims and those responsible for the lengths they went to to break one of mountaineering's toughest records, one which I think will not be matched for a very long time.
---
Check out Echio's website and our Expedition Planner