16 Sustainable Adventure Gift Ideas 🎁
Any gift ranging from recycled items of clothing, accessories for hiking, forest-fuelled camping system, or gorgeous books…
---
INTRODUCTION
It's vital to keep our values of living sustainably in mind, even during that festive time of gift giving in December as well. Among the more sustainable ways to venture out to the outdoors is simply by using the great you have at home, and to ensure that it lasts as long as possible.
But, before you go out and get those new pieces of kit for you or for anyone else, it's important to first consider the implications in doing that: does that person need it, and will they actually use it enough? Would fixing yours or someone else's old piece of kit be a better long-term solution than going out and buying another one instead?
However, since it's always good to be in the spirit of gift-giving, we've compiled a list of gift ideas – all of different price ranges – just for you and that trekking partner in your life.
---
NEMO CHIPPER RECLAIMED CLOSED-CELL FOAM SEAT
At face value, giving someone a foam seat as a gift might come off as rather simple and unthoughtful. However, the Nemo Chipper is very much different. It will fit comfortably inside of your backpack while you're out on a hike, and when it's time to take a seat, you will have a comfortable seat that's ready to use quickly. It is also made of remoulded and reclaimed scraps of PE foam from sleep pad productions as well.
Price: £9.29 | Ultralight Outdoor Gear
---
ROGER DEAKIN, "WATERLOG: A SWIMMER'S JOURNEY THROUGH BRITAIN"
If you are searching for a gift for someone who likes wild swimming, Roger Deakin's "Waterlog" is the essential gift. It is equally as philosophical as much as it's endearing. Let this passage alone convince you of such:
"Most of us live in a world where more and more things are signposted, labelled, and officially 'interpreted'. There is something about all this that is turning the reality of things into virtual reality. It is the reason why walking, cycling and swimming will always be subversive activities. They allow us to regain a sense of what is old and wild in these islands, by getting off the beaten track and breaking free of the official version of things."
Price: £9.29 | Bookshop.org
---
JETBOIL CRUNCHIT TOOL
JetBoils might just be the cool tool that you never knew that you needed. It is a recycling tool for canisters of butane, being able to puncture Jetboil butane fuel canisters among others, leaving them crushed down to a small size ready for recycling. It can also be used for opening bottles, and as a wrench. When combined with the JetBoil Mighty Mo (£65), the Zip (£95), or the Flash (£125) stove, you'll have yourself a very good present, giving you the perfect tools to go out into the wild and have a great meal, and all without the mess often left afterwards.
Price: £8 | GO Outdoors
---
GROW YOUR OWN MUSHROOMS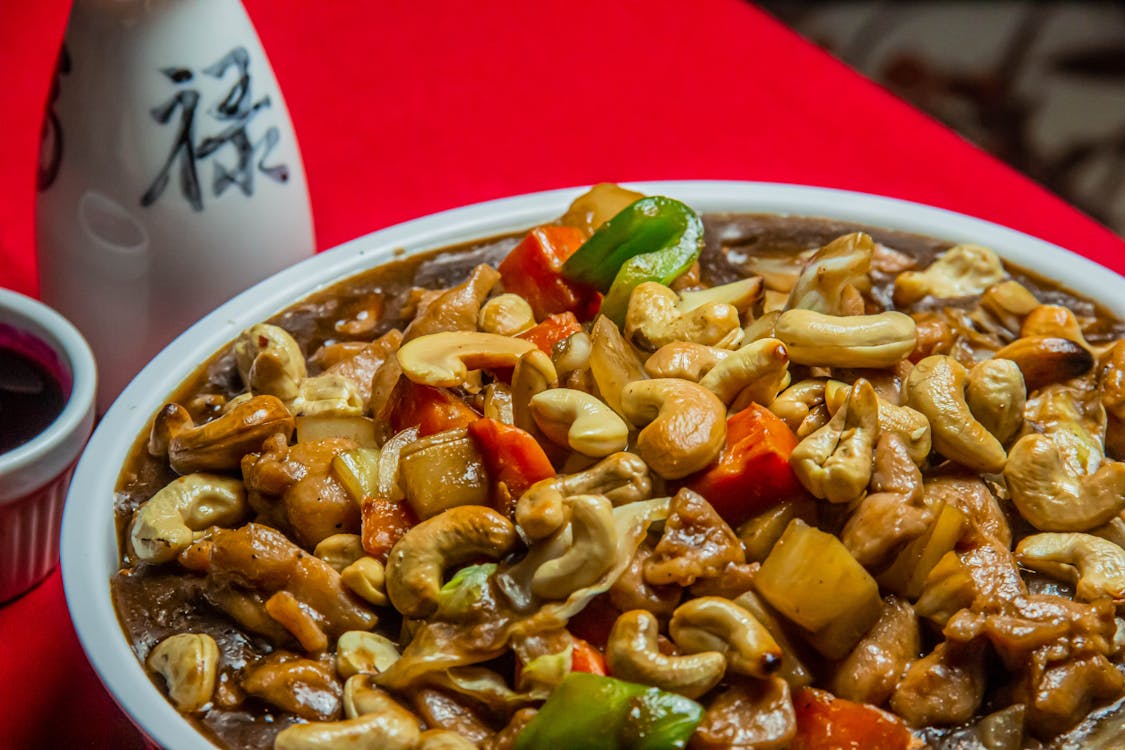 For any foragers, casual cooks or aspiring chefs out there who live a fair distance from forested areas, a mushroom grow kit is ideal. This pack is grown straight from recycled coffee grounds rich in nutrients. It's best left by a window or a kitchen counter, and misted daily, to give you perfect pearl oyster mushrooms in just a few days. Frankly, it would be nearly impossible to mess this up – it is really simple to set up and grow these fungi.
Price: £19 | Not on the High Street
---
CIRCULAR&CO KEEP CUP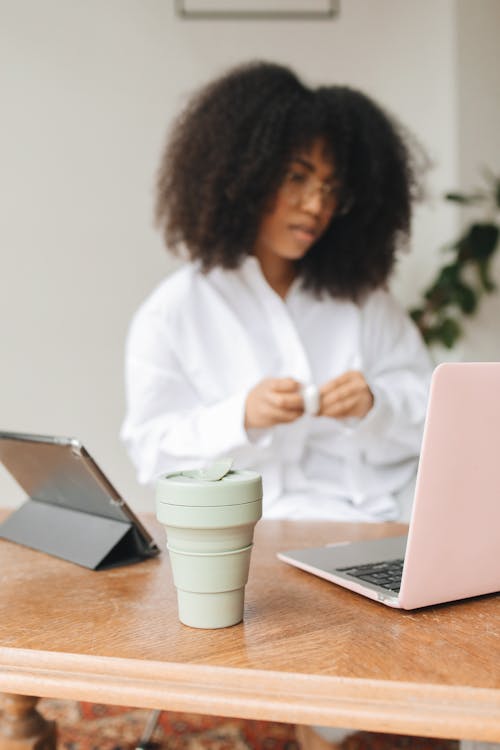 For those of you out there who still remember keep cups: they are still allowed, and your local cafes will accept them. Keep cups did see a bit of a decline in uses during the COVID pandemic, however they are perfectly safe to use; several campaigns from activists have even taken a bit of a stand in advocating for Keep cups to be placed in the foreground of people's minds once again. At a 340ml capacity, Keep cups cost only £5 from Circular&Co, making them the ideal small gift to give someone at any time of the year.
Price: £5 | Circular&Co
---
1000 MILE REPREVE SOCK
The benchmark of socks for hiking have already been set, thanks to the 1000 Mile socks. The new run anklet on them is not only soft and comfortable for the wearer, but is also very breathable. Made from recycled materials such as plastic bottles, the heels, toes and balls of the feet are very well padded. These may just be the ideal comfy socks for anyone, in fact.
Price: £12.99 | 1000 Mile
---
MIZU 800ML INSULATED STAINLESS STEEL BOTTLE
MIZU's 800ml D7 Bottle is the gift to make us all feel warmer on the inside. Literally: With a vacuum-insulated cap to keep the heat of the drink inside, the D7 is MIZU's most well insulated hot drinks bottle to date, letting you enjoy your hot drinks from within a very reusable container.
Price: £38 | mizulife.eu
---
NORTH FACE ETIP RECYCLED GLOVES
North Face have produced these excellent quality gloves. Not only are they usable with touch-screen devices, and ideal for any keen runners, weight trainers or urban explorers, but, again, they are made from recycled materials, while still being wicking, comfortable and warm. Their radiametric articulation will make sure that your hands stay in a more natural position, even the you're travelling up or down steep hills.
Price: £35 | North Face
---
LIFESTRAW GO STAINLESS STEEL
One of the top leading providers of water filters out there, LifeStraw is a great gift that essentially allows you to drink straight from a muddy puddle – it's basically like a super-power! The LifeStraw Go Stainless Steel puts that versatile, useful straw inside of a bottle, so you can take even the dirtiest of waters with you on the go and still have fresh water with you. It is guaranteed to keep 99.9% of the dirt, germs and other nasties out of your mouth, while the bottle's design will keep the water cool and fresh in the meantime.
Price: £65 | LifeStraw | Amazon
---
MONISHA RAJESH, "EPIC TRAIN JOURNEYS"
The award-winning traveller and author behind the pristine best-seller of 2020 "Around the World in 80 Trains", Monisha Rajesh, comes back with the equally brilliant "Epic Train Journeys". Where 80 Trains spoke of Monisha's 45,000 mile-long journey across the globs, "Epic Train Journeys" is the perfect coffee table book, in which Monisha lays out her top 50 most highly recommended train routes, all inspired from her long list of travels across the globe.
Price: £35 | Bookshop.org
---
AEROPRESS GO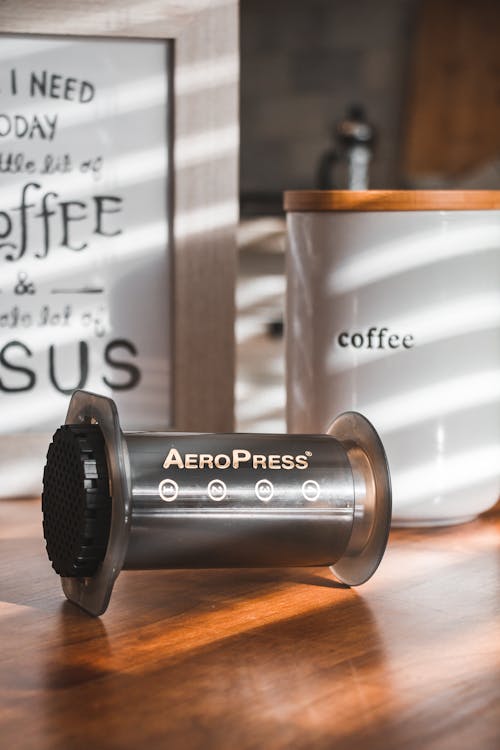 For hikers keen to take a warm cup of coffee on the go with them, The AeroPress Go is the ideal gift. Despite all of the parts that come with it, it's a surprisingly easy-to-use bit of kit; simply grind up some coffee before you set off, take a flask of hot water, and you can create the best on-the-go coffee within a few moments, no matter where you plan on travelling. The AeroPress Go comes with a cup and some filters, and it all packs neatly into one easy-to-use package.
Compared to other coffee machines that require power to filter their coffees and keep them warm, the AeroPress is a much more sustainable bit of kit. None of it is made of plastic, the coffee pods are recyclable, and the filters can be reused several times over. When you've finished, simply peel the filter off the puck of coffee, give it a quick rinse and put it back into the filter cap. You can then go on to use it for your next press. This all gives you great quality coffee while you're out in the potential middle of nowhere, while giving you no need for those awkward takeaway cups.
Simply add some coffee beans from a local coffee roaster, and altogether you have a great gift for someone.
Price: £31.99 | Firebox
---
PICTURE ORGANIC BIOSOURCE ANORAK
Picture Organic is a brand from France, and they've been at the head of creating top-quality, eco-friendly gear for snow sports for several years. Their newest range of bio-source gear is worthy of interest in paricular, boasting the catchphrase, "We make clothes from sugar".
The industry behind textiles is responsible for up to 8% of the world's carbon emissions; the more conventional ways of producing jackets utilises the extraction of petroleum, but there are now alternative methods to making clothes in the modern world. With that in mind, these are Picture Organic's latest range of anoraks: the Tanya Jacket for women, and the Anton Jacket for men.
Price: Anton Jacket: £250 | Tanya Jacket: £245 – Picture Organic
---
BIOLITE CAMPSTOVE 2+ COOKING SYSTEM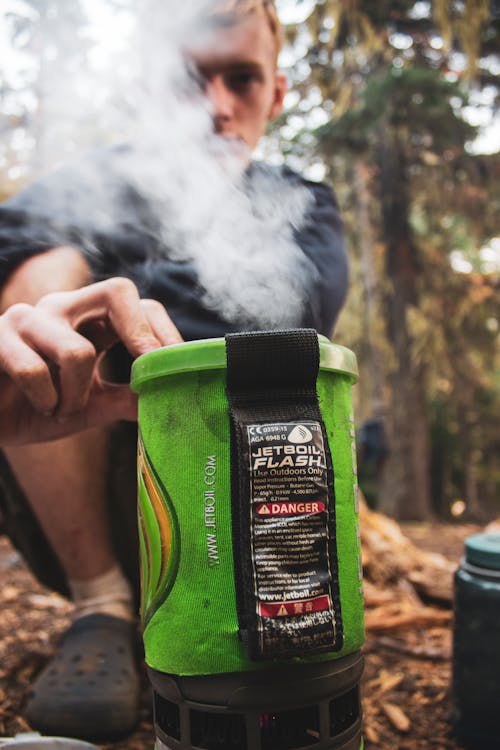 Innovation and sustainability very often go together very well, and nowhere is this more evident than with BioLite's camping stoves. Excellent for cooking a snack without utilising any fuel canisters, the BioLite is fuelled exclusively by organic materials, which are easy to find at most camping stores.
It will also charge your phone for you… nice!
Price: from £139.95 | Biolite
---
MILLICAN FRASER: THE RUCKSACK 32L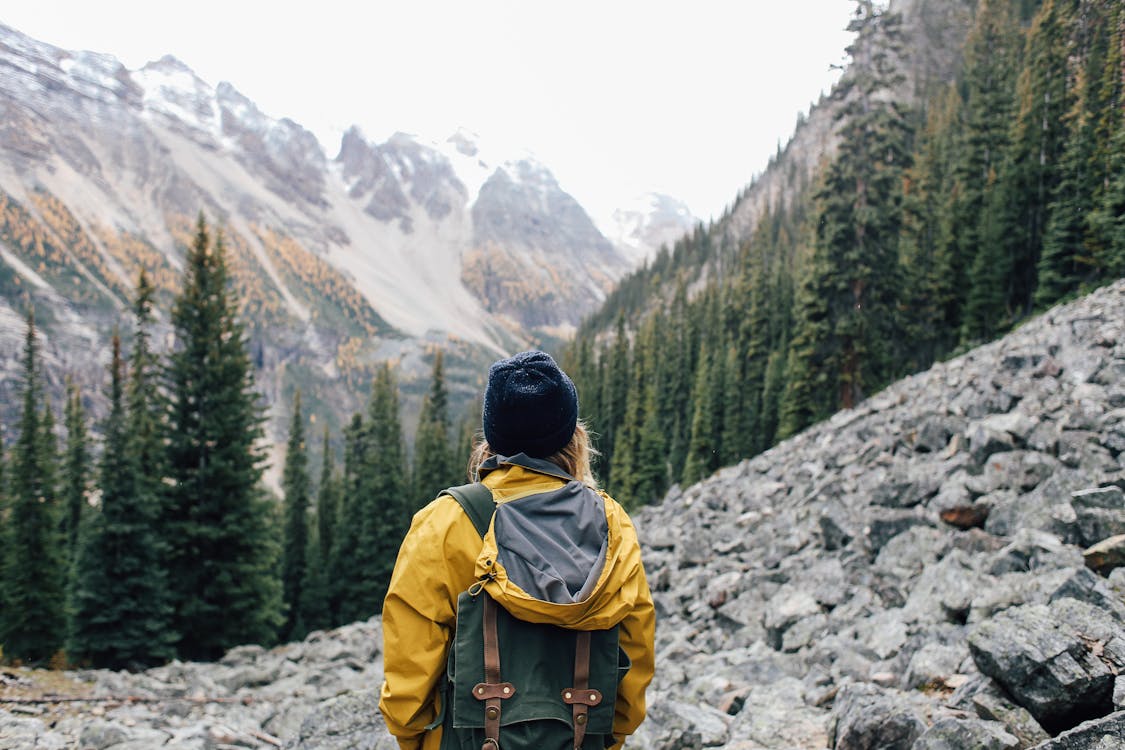 Suitable as a gift for both mountain climbs and casual city strolls, the Millican Fraser rucksack is reliable, spacious and comfortable. Its 32-litre main compartment capacity gives more than enough space for whoever you would wish to gift it too, alongside its equally spacious side pockets and suppression straps – it's a great gift for stashing items that you know you will end up needing. Its padding also makes the rucksack a very comfy wear, while its adjustable straps get you to fit it to you at just the right amount. It also comes with a removable hip belt, ideal for removal when you're just travelling through settlements and not up a steep mountain slope.
The Millican Fraser rucksack is made from a number of weatherproof, bionic-canvas panels, which are 65% made of recycled materials, while being around 30% stronger than a regular rucksack canvas. All of its hardware is light aluminium, and there is zero plastic in it overall.
Price: £155 | Millican
---
DRY ROBE
If you have ever seen someone wild swim, and then seen them put on a cosy-looking jacket, you may already be acquainted with the Dry Robe. This is the uniform for wild swimmers, as they are as warm and comfy as wild swimming gear can get. Dry Robes are designed to be able to allow you to get changed anywhere you need to, all while it protects you from the wild and its dangerous elements.
As a nice cherry on top, this idilic gift is made from 100% recycled fabrics.
Price: £160 | Dry Robe
---
A MUCH BETTER ADVENTURES GIFTCARD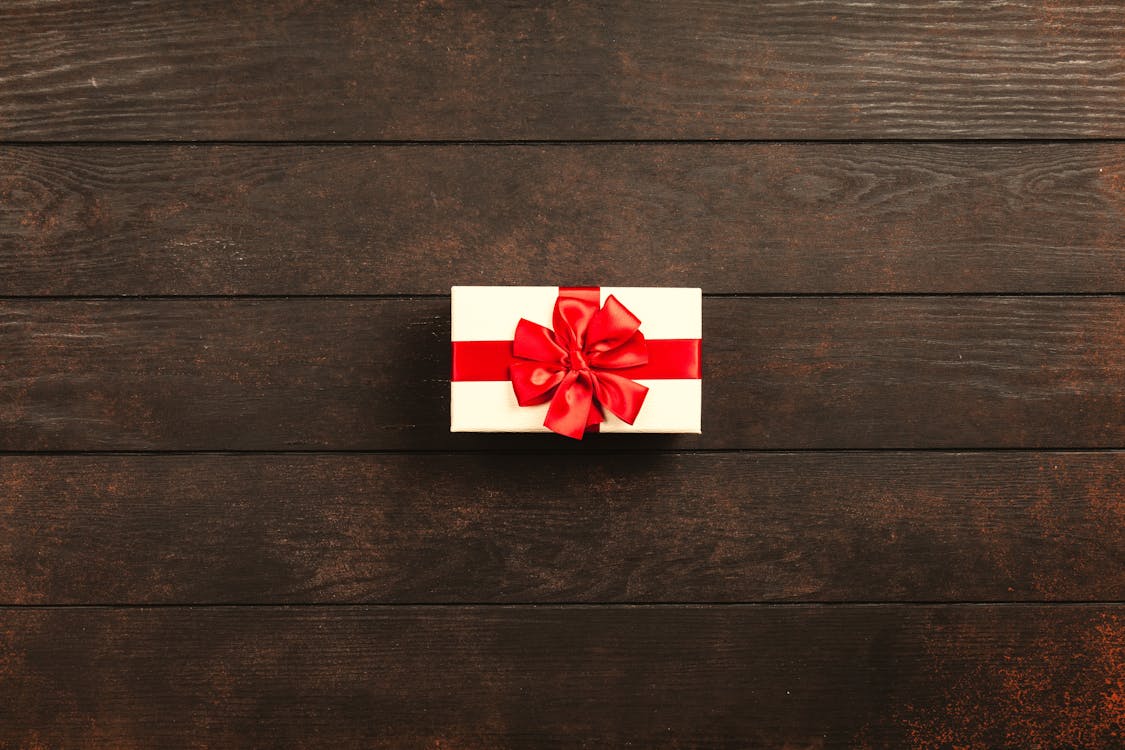 Should you ever wish to buy someone a gift experience rather than a more physical gift, then you should consider a Much Better Adventures gift card. With this, you can save yourselves those annoying voyages across shopping isle after shopping isle trying to find the ideal gift for someone. With this card, you choose the price, and your friend chooses the gift, all while Much Better Adventures protects the wildlife and its locations with every purchased gift card.
Price: Whatever you'd like | Much Better Adventures
---
Visit the Echio website and our Adventure Guide Magazine