8 Best Advantages of a Fat Bike 🚵
The Benefits of a Fatter Bike and Why You Should Ride One
---
INTRODUCTION
"Fat bike" is probably a term you may not have even heard of before, but you likely know one when you see it. The giveaway is in the name – they are simply bicycles with notably wider tyres, anywhere between four and five inches wide in fact. This is double the width of a regular set of bicycle tyres, which are usually between two and two and a half inches in width.
So, why would you want fatter tyres? What advantages are to be gained from having massive tyres like that? Simply put: you will soon find out when you try to ride your regular bicycle over sand, snow and gravelly terrains. Only when you come across these harsher, more unforgiving surfaces will you be thankful that you stuck with a set of bike tyres so wide that they look like a child quickly 3D-rendered them for a quick laugh on social media. To put it simply, where skinny-tyre bikes are the race cars of the bicycle world, fat tyres are the rugged, four by four-like off-roaders of the bicycling world.
---
WHAT ARE FAT TYRE BIKES USED FOR, AND WHAT ARE THEIR ADVANTAGES?
What these bikes have over regular bicycles is that they can traverse over a wider range of more diverse terrain with greater ease. These bigger tyres have a greater surface area and thus greater amounts of grip, as well as greater traction, and when combined with a lower tyre pressure, you will be even more suited to travelling over terrain that would otherwise likely give you a quick puncture.
Whether traversing sand dunes, snowy Alps or arctic flatlands, fat bikes are ready for the challenge. Peddling over these kinds of terrains will never be easy, really, but this specific type of bike will make it much easier for you. A regular bike would simply leave you spinning on the spot, alike a hamster in a hamster wheel.
You will also find it easier to move over bumpier surfaces with ease, and without noticing the grounds unevenness. Despite weighing more than a standard bicycle, fat bicycles can go uphill with greater ease too. Perhaps you won't be as quick as others in a regular straight line, but the rougher the terrain, the more you beat the opposition. Their reliability over all terrains is also making fat bikes a more common site on regular trails and pathways too.
---
DO FAT BIKES REQUIRE ANY SUSPENSION?
The necessity for suspension on your fat bike depends on what exactly you will be using it for. Their tyres don't require that much inflation, so they tend to be squishier than more inflated tyres, and this gives the bike an extra bouncy feel, acting somewhat as a form of suspension in itself and being ready for those bumps on the trail.
The reason that fat bikes don't require much suspension overall however is the tyres; the point of a fat bike is to keep as much of the tyres making contact with the ground as possible, and suspension would lessen that. So fat tyres aren't the alternative to suspension forks. Should you be travelling through rough, root-heavy terrains, then a fat bike with suspension would be more desirable, but should you be wishing to simply travel over off-road terrains, a fat bike with a rigid frame would be your best bet.
---
CAN FAT TYRES BE PUT ON ANY BIKE?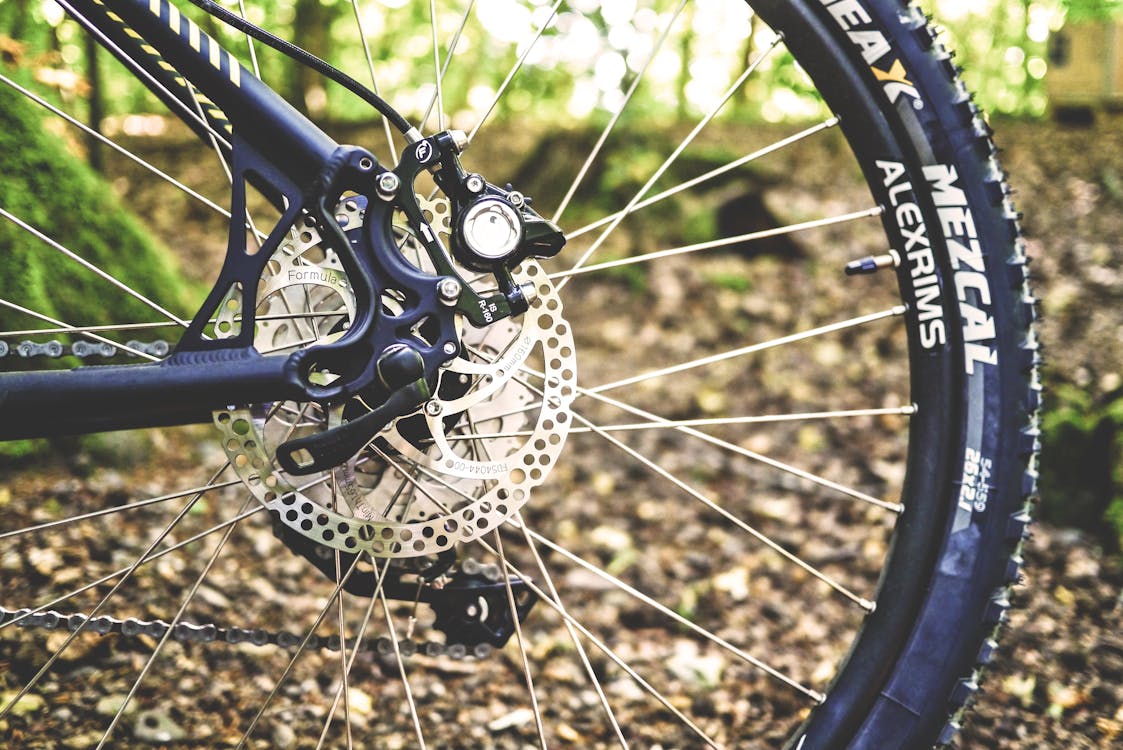 No. They're too thick. However, the reverse can be true, since the skinnier tyres of a regular bike can fit onto the wider frame of the fat bike, just not the other way round. Thicker, plus-sized tyres are becoming more popular across all bike ranges, however.
---
WHAT DOES A FAT BIKE TYPICALLY COST?
Much like most types of bikes, fat bikes don't exactly come cheap. However, there is a wide range of fat bikes to choose from; the fat bike from Kona is up for grabs for around £1,500, while the Canyon Dude range can reach up to £3,300 in total.
---
WHERE DO FAT BIKES WORK BEST?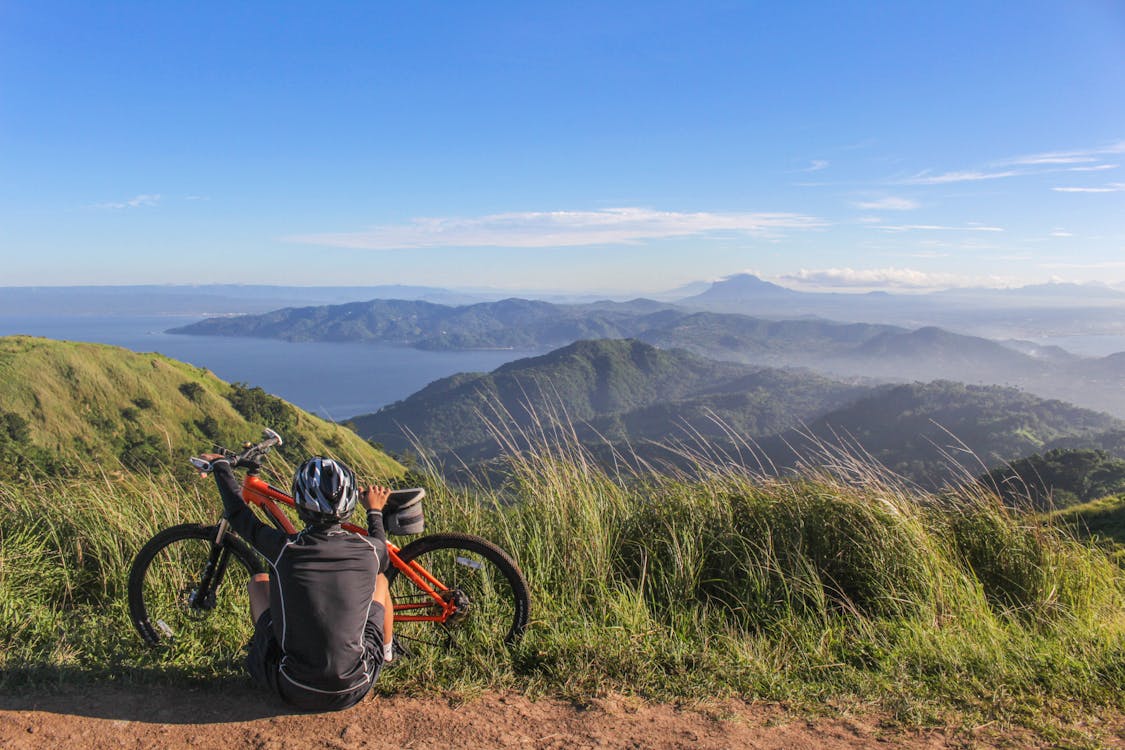 Fat bikes work exactly where they are suppose to work best: anywhere. Throw a dart at a world map and, chances are, a fat bike can traverse it no problem… except the ocean; that'd be silly. What's great about riding on a fat bike is that you can go through day on terrain that you would otherwise have really struggled on on a conventional bike.
---
ARE FAT BIKES HARDER TO RIDE?
Simply put: No, they are not. In fact, given their good grip, fat bikes are actually pretty easy to ride. Again, it all just depends on where it is that you are intending to ride your bike, and your trip will be made into a much harder one when going over that rugged, hard terrain when you are peddling over it with a regular bike compared to a fat one.
---
WHAT ARE THE DISADVANTAGES OF A FAT BIKE?
Given their good usability across a wider range of terrains, at face-value fat bikes might look as if they have no disadvantages. However, one disadvantage sticks out: they tend to weigh more than a regular bicycle, coming in at anywhere between thirty-three and thirty-six pounds in weight, making a regular journey over flatter, smoother terrain definitely quicker and easier on a regular bike. So unless your journey is mostly going to be on difficult, off-road terrain, you're better off with a regular bicycle to be honest.
---
HOW DO FAT BIKES FAIR ON GRAVEL SURFACES?
Loose, bumpy, sharp and ever-moving, gravel surfaces offer a lot of vehicles a good test in comfort, durability and quality. So, how do fat bikes get on with gravel? Well, as for light gravelled dirt roads or paths, fat bikes do pretty well, of course, and they do equally as well on that loose, sharp gravel that comes to mind.
---
---
Visit the Echio website and our Adventure Guide Magazine