ANNAPURNA 1: Deadliest Mountain in the World ⛰️
Created by Harvey Peirson
---
INTRODUCTION
At first thought, it might make the most sense to believe that the most dangerous mountain on Earth would be the tallest mountain in the world: the infamous Mount Everest. After all, the taller a mountain is, the more effort is required to reach the top, so the more slip-up's that you're likely to make on the way up, right?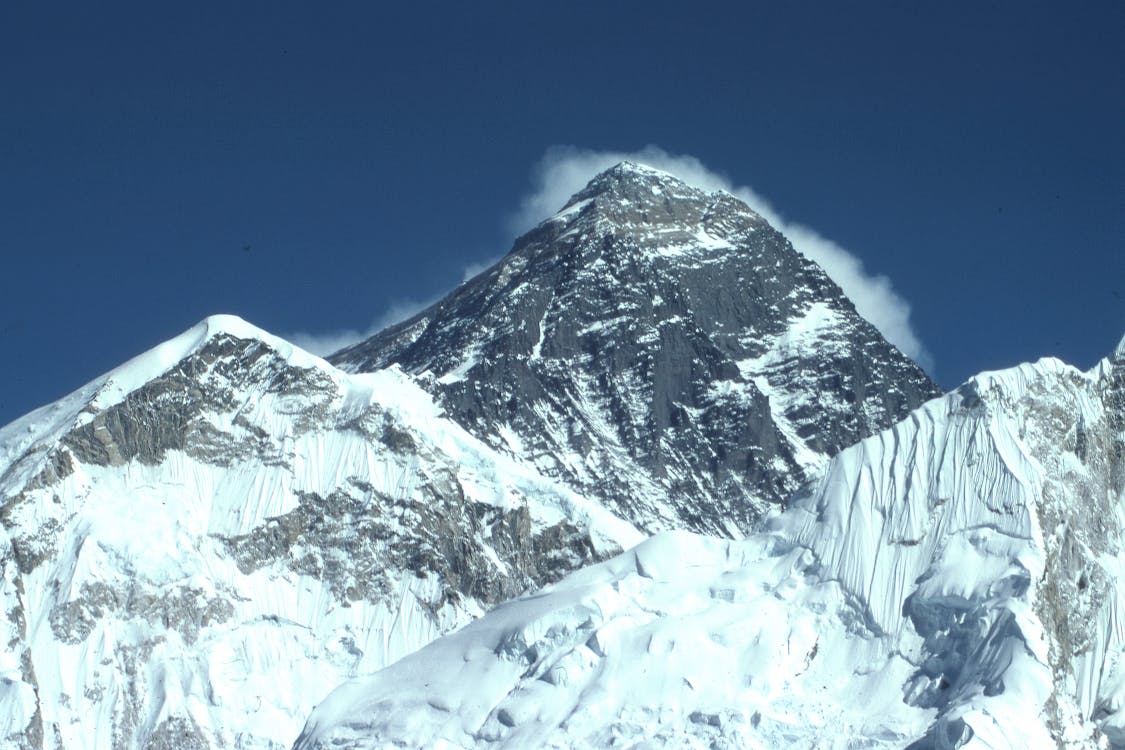 ---
ANNAPURNA I MAIN
Annapurna I Main is the tenth tallest mountain peak in the world. Located in Nepal, Annapurna I lies on the Annapurna mountain range in the Himalayas, towering at 8,091 metres (26,545 feet) tall. At such heights, it joins the illustrious list of mountains known as the Eight-Thousanders, the fourteen highest mountains that peak above 8,000 metres.
This milestone, known otherwise as the "Death Zone," is where oxygen levels become too low to sustain human life, requiring mountaineers to take oxygen supplies with them, should they wish to reach the very top and make it back down. Very few people have climbed all fourteen mountains, (with the former Gurkha Nims Purja having recently done so in a record six months time) making doing so perhaps the ultimate feat in mountaineering.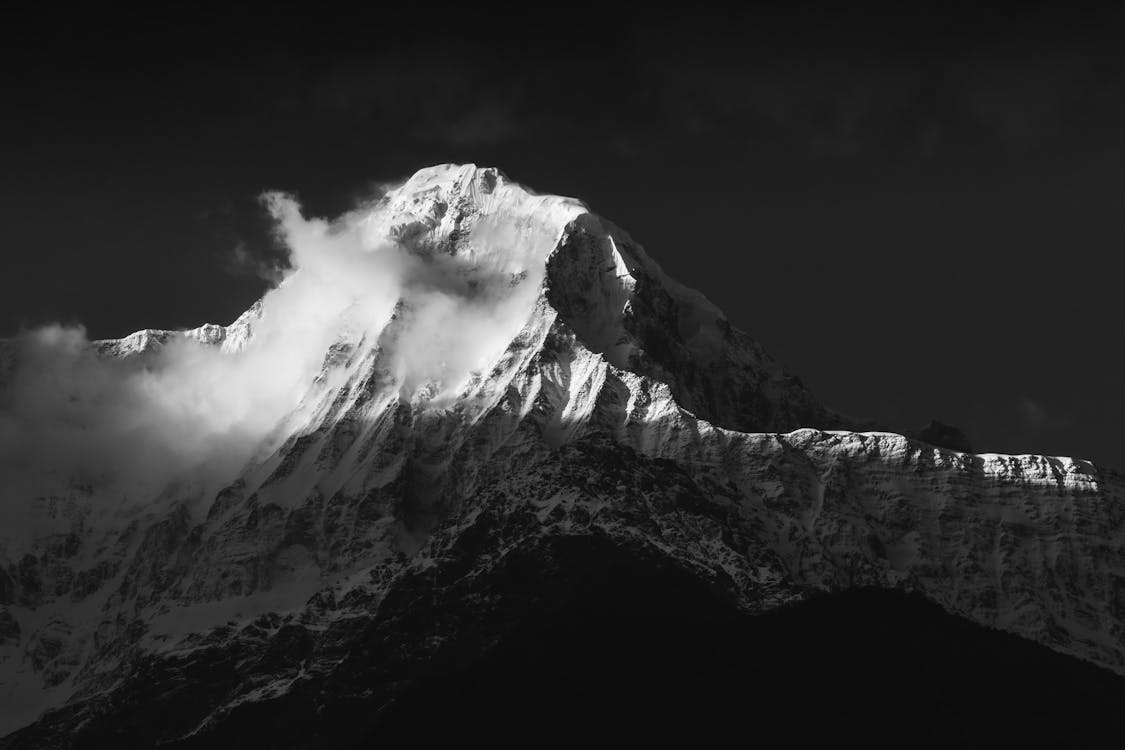 ---

HISTORY
Of the 14 Peaks, Annapurna I was the first to be successfully ascended. It was first peaked on the 3rd of June 1950 by a French team led by Maurice Herzog. Three years later would see Sir Edmund Hillary make the first ascent up Mount Everest, and 1970 would see a team led by Don Whillans ascended Annapurna's deadly south face without oxygen supplies, the first ascent of Annapurna in 20 years. With local Sherpa aid, another ascent was made by a US team in 1978, marking the first ascent up Annapurna by an American-led team.
It would only be until 1987 that the first Winter ascent of Annapurna was made, and its first solo climb would only be made as recently as 2007 by Tomaž Humar. As made evident by Nepal's monsoon season, Annapurna's best times to climb is between October and May.
---

DEADLINESS
This minimal record of ascending Annapurna contrasts heavily with the comparably regular climbs that people make with Everest. Despite a nearly half a mile difference in height, people have seemed more willing to climb mountains much taller than Annapurna, despite the extra length of travel.
Why? Well, having the title of "tallest mountain" will naturally get Everest a lot more people trying to scale it – to literally stand at the top of the world – for a start, but there's more to it than that. Annapurna I is deadly. Actually, it happens to be the deadliest mountain out of all the 14 Peaks; one of Maurice Herzog's fellow climbers had to amputate his fingers after loosing his gloves and would later lose his grip and fall down a crevasse with three other tied-up team members.
More People head to the Everest Region. Trekking to Annapurna is much easier than trekking to Everest Base Camp. The Annapurna base Camp trek is more manicured with more stairs as trails and better maintained. There are less people on the Annapurna Base Camp trail.
One of the reasons why this mountain so deadly is
because of its unpredictable climate
. Annapurna remains cold and covered with snow throughout the year, on top of that, it can receive high velocity wind and snowfall in any season, which makes climbing the mountain tough for the climbers.
A falling serac even killed one of Don Whillans' team members while on their descent. Ian Clough in 1970, Alex MacIntyre in 1982, Pierre Béghin in 1992, Anatoli Boukreev in 1997, Iñaki Ochoa in 2008, Young-seok in 2011… All these veteran explorers and mountaineers lost in the struggle against this behemoth. In fact, out of the 252 climbers that have attempted to scale Annapurna, only 191 made it back; 61 people lost their lives attempting to ascend or descend the mountain, mostly by avalanches.
The main peak of the Annapurna massif is the most dangerous of the world's mountains, with a 29% fatality rate of everyone who tries to climb it. Since 1900, an estimated 244 expeditions have resulted in
72 deaths
.
It's not just Annapurna I; In October 2014, a violent snowstorm broke out in the Annapurna region, killing at least 43 people, injuring around 175 more, and catching anywhere between 10 and 50 more people, who were never found. Attempts were made to rescue some 22 lost Nepalese hikers, who were aiming to summit and then descend Thorong La Pass, at nearly 5,800 metres up, after successful rescue attempts saved a reported 289 people. Known simply as the 2014 Nepal Snowstorm Disaster, this event is said to have been the worst trekking-related disaster in Nepalese history, and it all took place in and around Annapurna I.
---

NIMS PURJA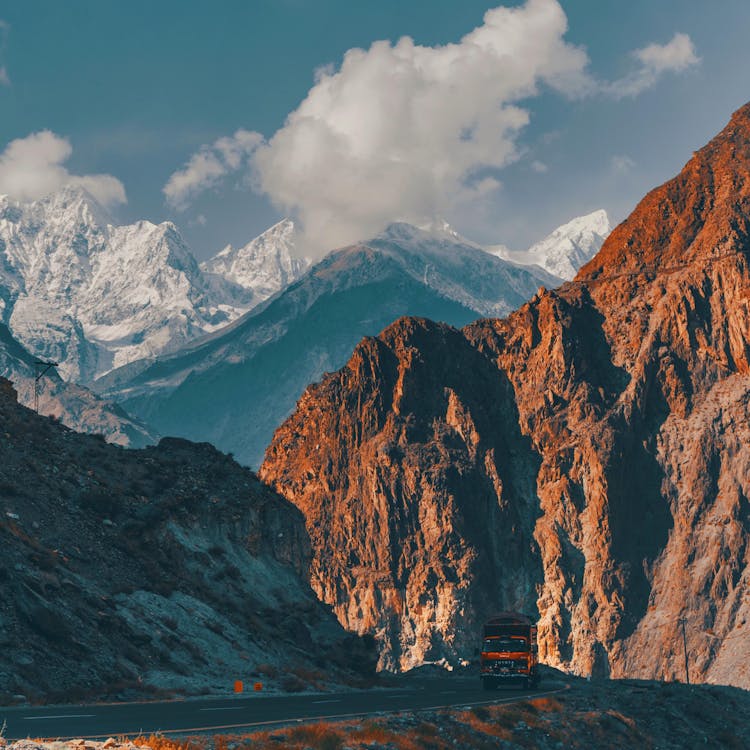 Perhaps the most famous ascent of Annapurna in recent history was that made by the Nepalese mountaineer, Nirmal "Nims" Purja. Made famous in his recent documentary, "14 Peaks: Nothing is Impossible," Nims scaled all 14 of the highest peaks in the world in a record time of 6 months and 6 days, beating the previous record of some 7 years made by the Italian mountaineer Reinhold Messner. Nims called his 14 climbs "Project Possible".
Along with his team, Nims' first ascent was up Annapurna I itself, and even for an experienced team like Nims's, it was no easy journey; fresh snow from the previous day made the climb a more slippery affair. As is the way with these remote mountains, the descent was tougher, as Nims got word of another team's climber being lost in the peaks above them.
Even though he was against the clock on his "Project Possible," Nims, a former Gurkha and British Army member trained never to leave another man behind, took a portion of his team back up the mountain to rescue the lost climber. Found near death, he was eventually brought back to safety and sent to a hospital in Kathmandu to recover.
This is all a harsh lesson that even someone as militarily toughened-up and trained up as Nims, brought up in the foothills of these Nepalese titans with years of experience on his belt, can still struggle with Annapurna, and encounter others in worse positions.
---

CONCLUSION
To summarise, Annapurna I Main is not your average mountain for your casual climber; it requires the most experienced, prepared and brave to even think about making their way up the unforgiving slopes and crevices of this killer mountain. Even then, there is no guarantee of safety, as is the way with all huge mountains alike I suppose. Still, the reputation one must have for being able to say that they peaked and survived Annapurna I must be worth it!
---
Check out the Echio website and our Expedition Planner.
Check out Jagged Globe's List Trips of some of the 14 Peaks!