Mountaineering for Beginners: A Great Guide ⛰️
Created by Harvey Peirson
---
INTRODUCTION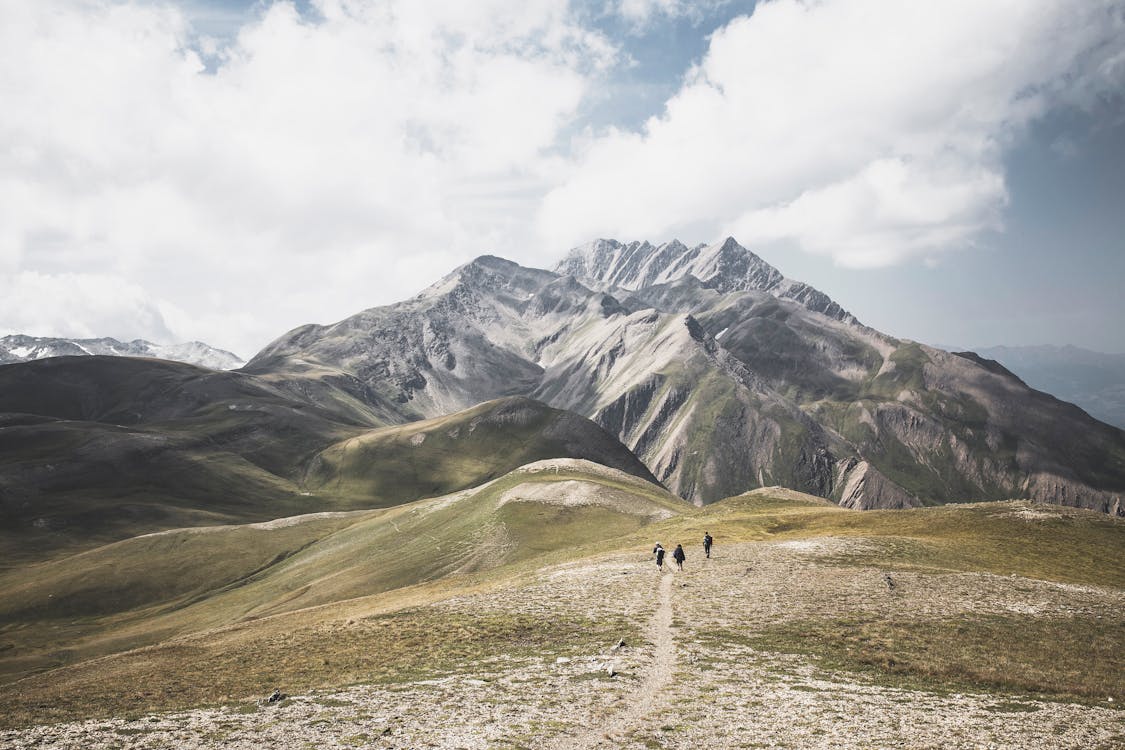 I'm sure at one point or another, we've all imagined what it would be like to stand on top of Everest, and other extreme peaks in the world. However, there have only been a few thousand throughout history that have stepped foot that high up. As the old saying goes, you have to learn to walk before you can run, and likewise, when it comes to mountaineering for beginners, it's better to learn to climb the easier mountains before taking on the bigger ones. So, for anyone keen to start, here's a quick guide to mountaineering for beginners.
---
LEARN THE ESSENTIALS FIRST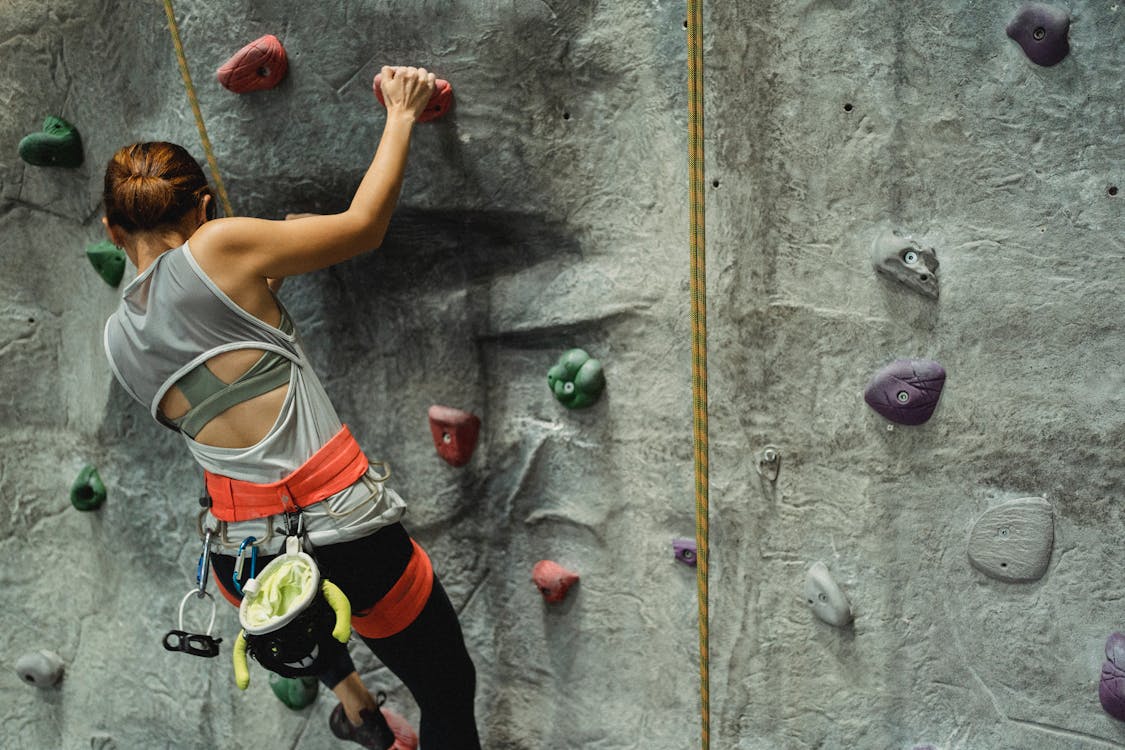 Firstly, if you want to successfully climb a mountain, you will need to be in a decent physical shape. Starting simply, go out for more and/or longer walks, try some regular stair climbing, or go out on your bicycle more often. Cardio and endurance training are going to be your biggest aids when training in mountaineering for beginners. Weight training to strengthen your upper, core and lower bodies will also greatly help.
Depending on what it is you intend to ascend and how, a couple of classes in rock climbing would also help with things such as climbing, obviously, but also how to use harnesses and ropes correctly, should the need ever arise, and skills like belaying. If any of this is unfamiliar to you, it'd be best to gain at least a basic skillset in climbing.
To take the mountaineering for beginners' training up a gear, wear a weighted rucksack when going on your walks, lift heavier weight and/or do more reps, try harder climbing routes at your nearest rock climbing centre, or go for walks in winter conditions to acclimatise yourself better to the more extreme conditions – whether that's colder temperature and/or higher altitudes – that you may face up there.
---
CHOOSE YOUR MOUNTAINS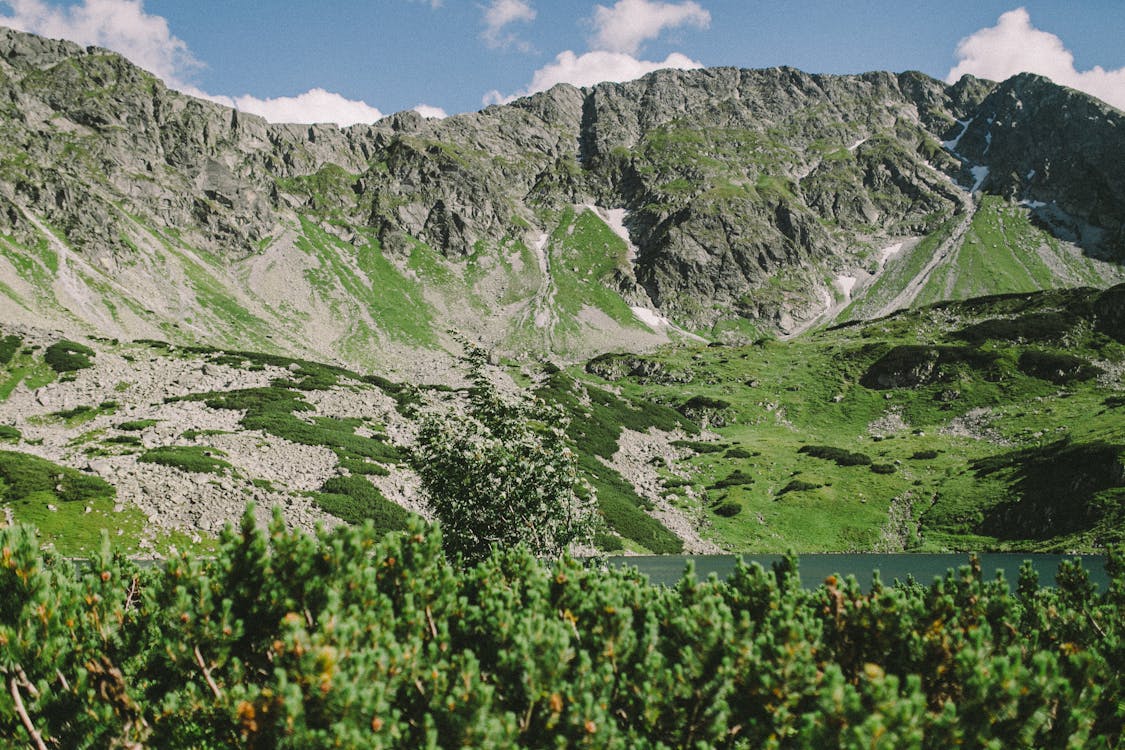 Not all mountains are the same. Take into account what kind of terrain you want to wrestle with when mountaineering for beginners, and what kind of routes you may be facing, whether they're simple walk-ups, granite faces, technical routes, ice climbing or glaciated mountains. Some of those are clearly easier than others, and when it comes to mountaineering for beginners specifically, maybe something like a simple walk-up would be more up your street.
Climbs are graded by height, going up in one-thousand metre brackets from four to eight-thousand. There are only fourteen mountains above eight-thousand metres; they're known simply as the Fourteen Peaks and all can be found around Nepal, India and China. You definitely need a good level of fitness and tonnes of experience to climb even one of them, but as we're talking about mountaineering for beginners, these can be ignored for now.
Mountains are also graded in a class system based on their exposure to the elements and how steep they are: 1's are flat and fairly risk-free, 2's and 3's are slightly more difficult, 4's will involve you scrambling on all four's during the ascent, and 5's are technical and will involve some rock climbing. Alpine grades work similarly too, being graded from F ("Facile", just meaning "easy") and up through PD, AD, D, TD and all the way to ED ("Extrêmente Difficile" – extremely difficult).
Whatever you choose for your first ascent, don't underestimate the mountains, and be realistic as to what you can achieve; it's always preferable to feel great about achieving something, than it is to fail to meet your prior expectations. And preferably, if you're new to mountaineering, don't go alone; Clearly solo climbing isn't for everyone, but with slick rope work and good level of ability, it is possible to climb long and hard routes without a partner.
---
LOOK INTO MOUNTAINEERING COURSES
"Mountaineering: The Freedom of the Hills" is widely considered to be the textbook for mountaineering for beginners – the bible of mountaineering for beginners, if you will. It is definitely worth getting a hold of a good book and/or article or two, or simply asking some friends or family that have mountaineering for beginners' experience, for advice, but nothing beats experiencing the learning for yourself by taking a mountaineering for beginners course. Being up there with guides allows you to learn first-hand what the basics in mountaineering for beginners are, and you'll be able to get good and bad feedback at that moment, allowing for improvements to come around quicker and on the stop.
Class 2-3 routes usually have courses that last, typically, six days; they cover topics such as route planning, safe travelling, navigating, weather analysing, rock climbing and mountaineering rescues, while some more in-depth ones can cover icy and snowy climbs, self-arresting techniques, and hiking in the glaciers. Having as many of these course topics under your belt will definitely help in making you far more independent in choosing your first climbs.
---
GET GOOD WITH MAPS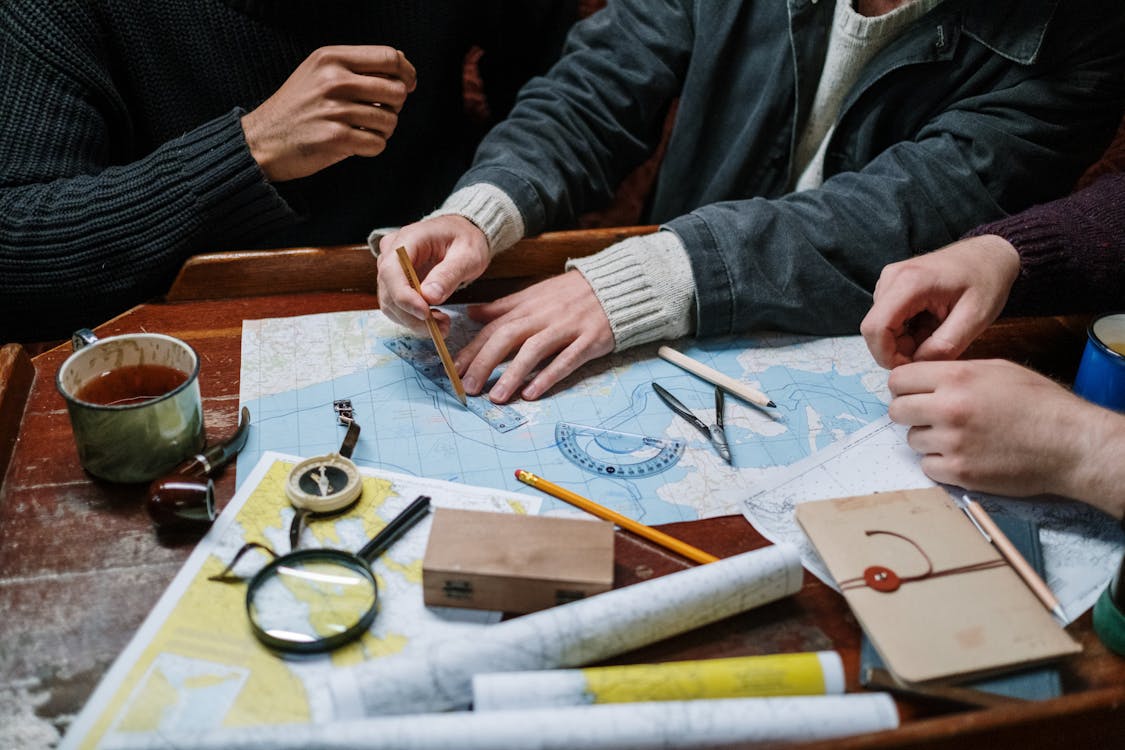 Today's modern world has given us great luxuries, one of which is definitely not needing to learn to navigate thanks to GPS systems. However, out on the mountains, you will not have access to such luxuries, certainly not all of the time anyway. Therefore, it is best to learn your way around maps: know what can be found on them and how to navigate yourself from Point A to Point B using only maps; the more experienced you are with maps, the easier mountaineering for beginners will be.
Mountaineering for beginners' courses should take you through the basics, but for at-home training, you can scale it down by simply using a map of your local area of choice, plotting Points A and B on that map, and using the easier-to-navigate roads and paths to get you there and back again.
Maybe it will be better for you to navigate to Point A first using your GPS, but then finding your way back with nothing but your map, and memory. This will build up your confidence in not only the more basic kit you will be using in the mountains, but also in getting lost – staying calm under pressure and knowing how to get yourself out of a seemingly lost situation.
---
ACQUIRE THE CORRECT EQUIPMENT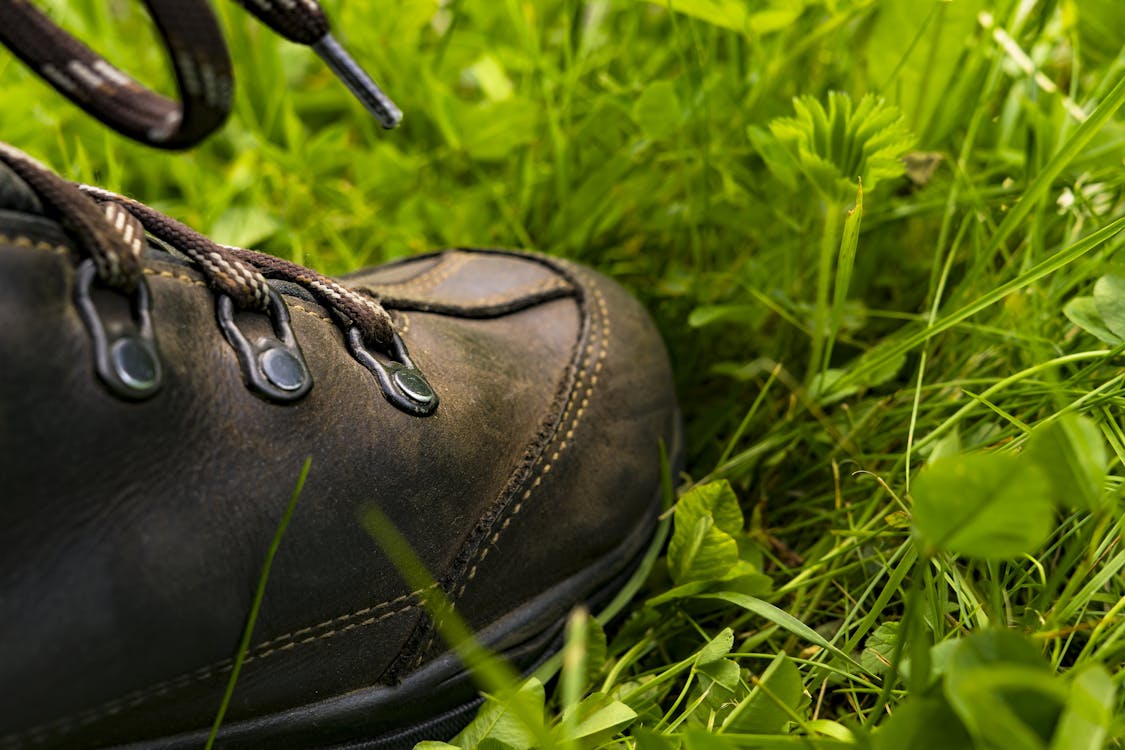 Unless you are Wim Hof, you are not going to be going up any and every mountain in just your shorts; warm clothing and the correct gear will mean the difference between having a good time and having a not-so good time. For clothes, you will need layers to keep warm – lots of them. Merino wool socks are amongst the ideal choice for keeping your feet warm, while hardened mountaineering boots will keep your feet dry and safe. Your backpack should be small enough to not be cumbersome, but still large enough to fit in the necessities.
If climbing will be a part of your routes, there is more equipment to take into consideration like harnesses, climbing helmets, ropes and extras like climbing shoes and hand gels/chalk for extra grip. For icy climbs, there are crampons and ice axes, although this might not be needed to be considered when it comes to mountaineering for beginners. For nighttime, headlamps will keep your hands free in the dark, and sleeping equipment like tents and tent poles and sleeping bags are simply a must.
For health and safety, whistles to get attention, mobiles with good reception, and first-aid kits will all help in emergency situations, so prioritise them before you prioritise those sweeties that you like. That said, food, and especially water, are one-hundred percent essential; take a few bottles of water in solid, durable containers, and make sure that the food can last a few days and is easy to prepare – you will thank yourself dearly for taking energy bars that you can eat on the go!
---
Visit Echio's website and our Adventure Magazine and Guide