The 46 Great Adirondack Mountains, New York ⛰️
Created by Harvey Peirson
---
INTRODUCTION
When someone says "New York", the first image that might typically come to mind would be the highly populated city itself: a bustling concrete jungle home to millions, and a city that never sleeps. However, the state of New York itself is home to much more than large cities; tucked away in the north-east of the state, the Adirondack Mountains are perhaps the best place to hike in New York, and it's really not too far from the Big Apple itself. Home to beautiful waterfalls, high peaks, tree-lined trekking trails, quaint towns and villages… there's a little something for everyone there.
With that said, here's my simple guide to this hidden gem in the northern United States: what to do while you're there, what and when to visit, and various tips for visiting the Adirondack Mountains.
---
LOCATION
The 5,000 square-mile (c.24,300-square-km / c.6-million-acres) Adirondack Mountain Range is about a 4 hour drive to the northeast of New York City, roughly a day's drive from Ontario or Quebec. They extend southward from the St. Lawrence River valley and Lake Champlain to the Mohawk River valley. The mountains are only sparsely settled, and much of the area exists in a primitive natural state, protected by state law.
With over 2.6 million acres of preserved forests and over 700,000 acres of private land under conservation efforts makes the Adirondack Mountains the largest area of publicly protected lands to the east of the Mississippi River. Home to five major watershed headwaters, the Adirondack Mountains are a haven for wildlife, much of which is exclusive to the area. New York's famous Hudson River is actually fed by Lake Tear of the Clouds, which is found in the Adirondack Mountains.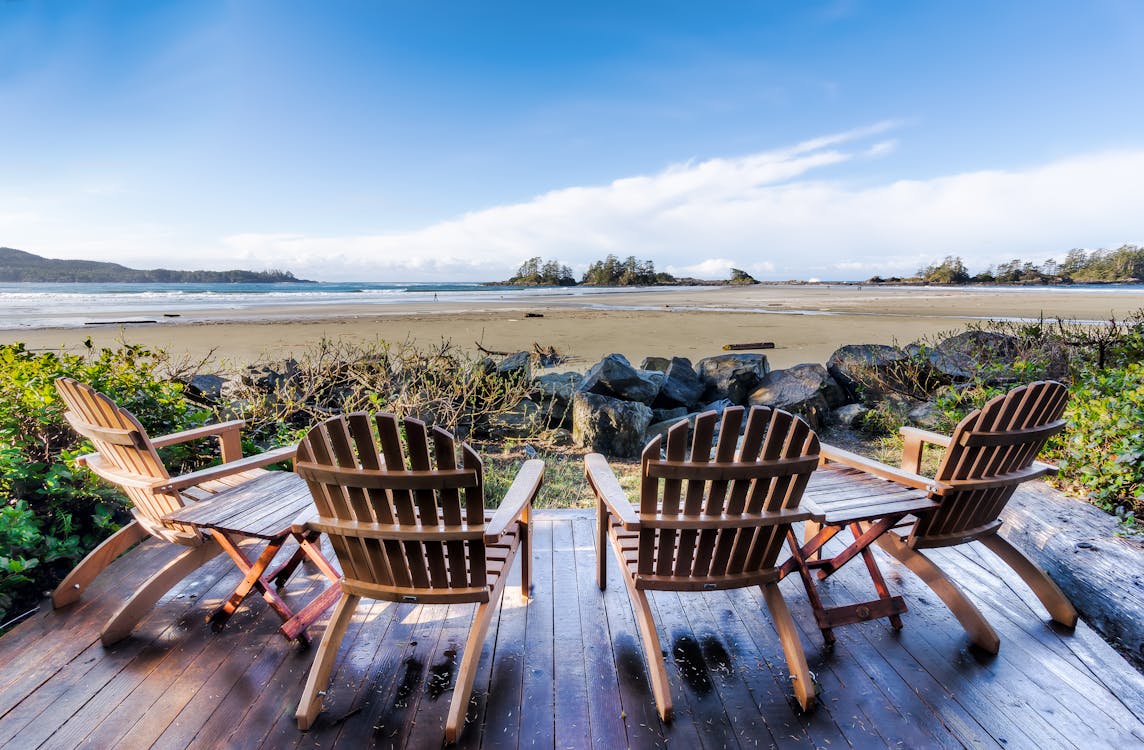 ---
HISTORY
Eroded and glaciated over a period of a billion years, the Adirondack Mountains have been in existence for more than 5 million years. It is considered to be one of the landmarks that survived the ice age. Despite being more than 5 million years old, the mountains are said to be pretty young and new because its dome was formed later than most of the rocks in the mountain.
The area was only occasionally visited by Natives, such as the Mohawks, prior to the arrival of Europeans; no permanent settlements were established, and the area was only used for hunting. "Adirondack" actually comes from an Iroquois word, meaning "eater of tree bark", given to the region after a famine caused them to do so.
The first European to visit the area was likely the French explorer, Samuel de Champlain, in 1609, before it was visited by various missionaries, fur trappers and other explorers, and the first established settlement was Britain's Fort William Henry and France's Fort Carillon, lasting from 1754 to 1763. Discoveries of rich iron deposits and later logging activity made the area economically desirable by the end of the 18th century, and a century later, the region was a haven for tourists, with over 200 hotels established by 1875.
A quick loss of the area's wild forests led to the Adirondack Forest Preserve being established in 1885, to protect – under state law – the mountain range's natural beauty from said logging, and continues to do so today, although such activities do take place in the privately-owned lands there.
---
WHEN TO VISIT
When to visit the Adirondack Mountains depends on which season you'd prefer to see them in; Adirondack Mountain's summer season is typically from May to August, and is of course the best time frame if you'd prefer longer, warmer days spent in the mountains, when temperatures can range from 29°C to 13°C. Come September onwards, while a lot of the light is lost, so are a lot of the other tourists and crowds, so you'll experience a more tranquil and orange autumnal view.
November to April will see most of the snow, so the skiing season will be in by then. Usually held in September is the I Love Barbecue festival – pretty self-explanatory – the Ironman Lake Placid Challenge, and the Adirondack Balloon Festival. Winter at the Adirondack Mountains can range from 7°C to -12°C, so definitely bring a big coat or two if you'd prefer to visit then.
---
WHERE TO STAY
Open to the public all year round, the local communities present in the Adirondack Mountains are home to 130,000 permanent residents, and 200,000 seasonal residents, and attract over 12 million visitors a year – that's more than the mighty Grand Canyon gets!
LAKE PLACID – Towns and local small communities are abundant in Adirondack Mountains are abundant; as mentioned above, Lake Placid is the Adirondack Mountains' most well known town. Right in the Peaks' heart, it was the sight of the 1932 and 1980 Winter Olympics. There's a bit of everything for everyone, familiar with the area or not. 
SARANAC LAKE – Around this town are 6 mountains, and climbing them all within 24 hours is a challenge known as the Saranac 6-er. Saranac is also home to an annual winter festival.
LAKE GEORGE – Lake George is distinct for not only being the Adirondack Mountains' first vacation spot, but also the entire United States'; a Boston preacher, William H. H. Murray, first introduced the Adirondack Mountains to the public in 1868. He published a book on his travels, which was half a personal story and half a travel guide, and it inspired thousands to come from right across the country to visit Lake George. Today, the area has not lost its beauty, and it's now home to many of the Adirondack Mountains' events.
---
PLANNING / SAFETY
As with visiting any area that has anything to do with the outdoors, mountains or wildlife, it's important to consider safety. The Adirondack Mountain Range is vast and includes several local communities, so it's vital to know the concerns and regulations for the areas you intend to visit.
Adirondack Mountains can also experience very cold temperatures and heavy snow, so taking warm clothing to prepare for this – should you visit the Adirondack Mountains in the winter, of course – is vital. It's also vital to take some form of emergency communications device. In short, a phone. It'd also be a good idea to not stray too far off from the trails you're walking on to the point that you may get lost, but that goes for any National Park to be fair.
---
CAMPING
When camping, pitch your tents on flat, durable surfaces, and make sure that any sharp objects like splintery wood or sharp stones are removed from underneath your tent. There are plenty of good spots to erect your tents at in the Adirondack Mountains, so it's important to remember that these good sites are found, not made; don't go too far out of your way in deconstructing the land around you just to get an adequate patch of land.
When leaving a campsite, leave it as you found it; take any and all litter with you, even if it's not yours – keep the area looking neat and tidy, and make sure there's nothing inedible for animals to get ahold of. If, when going for number 2's, you've dug your own hole, make sure it's between 6 to 8 inches deep and at least 200 feet away from camp, water or trails. Cover it and disguise it when you're finished.
---
ROUTES / TRAILS
In total, there are over 2,000 miles of trails and routes, along which are over 1,400 tenting sites, of course making trekking the most popular activity in the Adirondack Mountains. Along these tracks is something for everyone: mountains, forests, waterfalls, shorelines, fire towers – there's plenty of beautiful sites to see. Of course, make sure not to over-burden yourself with a route that'll be too far out of your depth; stick to around your skill level. For reference, here are a selection of routes:
Severance Hill Trail extends just under 2 kilometres, climbing 790 feet to the summit from the mountain, giving trekkers a scenic view of Schroon Lake, and Pharaoh Lake's wilderness.
On the Beach Mill Trail, 4 kilometres in, is a view of the falls on the River Independence. This route is a mostly flat one with mild, gentle sloping hills, continuing another 5 kilometres past the falls, crossing over Fish trails and Panther Pond.
Lake Champlain Valley's wild side can be seen by hiking over 11 miles through the Split Rock Trail. Views along this route include the Adirondack Mountains High Peaks, Lake Champlain, and the Green Mountains of Vermont.
Nicks Lake's 4.5 mile-long route is an easier, gentler route, leading to a steeper ascent with nice views of the lake above. The trail includes a bridge crossing the lake's inlet, as well as many scenic views and small streams. This trail also intersects with other routes in the Adirondack Mountains, leading deeper into the Black River Wild Forest.
One mountain's peak in the Adirondack Mountains commonly sought after is Mount Marcy, the highest peak in New York State, and the route up to it is known as the Great Range Traverse. Not only will you ascend Mount Marcy, but you'll also ascend seven other peaks in the Adirondack Mountains, all above 4,000 feet in height. While no beginners route, this is among the best routes to walk.
With
46 High Peaks
, the Adirondacks offer a gratifying challenge for avid hikers and aspiring hikers alike. Dedicated hikers who complete all 46 hikes become "46-ers," a meaningful and impressive accomplishment.
---
ANIMALS / PLANTS
Over 50 different mammals roam the Adirondack Mountains. You could see anything from moles, bobcats or squirrels, to black bears and elk. In fact, the Adirondack Mountains are the home of about 50% of New York State's black bears. The Adirondack Mountains are certainly a haven for birdwatchers too, as bluebirds, chick-a-dees, robins, woodpeckers, owls and sparrows are commonplace. Rare sights among others include the Bicknell's Thrush, kestrels, hawks, ospreys, or even bald eagles or peregrine falcons.
And those really are the basics! There's plenty of other activities to try out in the area, such as fishing, hunting, mountain biking and several water sports, as well as plenty of museums to check out on the various routes around Adirondack Mountains. Be sure to explore for yourselves, and make the most of your time in New York.
---
Visit the Echio website and our Adventure Guide Magazine